Come the holiday season, costume parties abound and the most popular character costumes are of course those figures that are always associated with Christmas: Santa Claus, Mrs. Claus and the elves.
The most popular of these is the Santa costume. From kids to adults, Santa's costume is always on top of everyone's list. Since Santa costume sizes come in several options, you can readily find a costume that will fit your toddler and older kids; and also find one that will perfectly fit you.
Santa Costume Sizes
Generally, these costume sizes are tagged as small, medium, large and extra large. The sizes are determined by the wearer's height and waist size so while the costume may indicate sizes in small, medium and such; you should also check for the height specifications as well as the waistline.
Newborn sizes on the other hand, are usually determined by their age. Kids' sizes are likewise determined by their height and waist size, much like adult sizes.
Determining Sizes
If you are shopping online, there usually are size charts and guides to help you determine the appropriate Santa costume size for you or the kids. Newborn sizes are simply pegged at zero to six months while infant sizes are specified as sizes one to two for infants who are six months to a year old.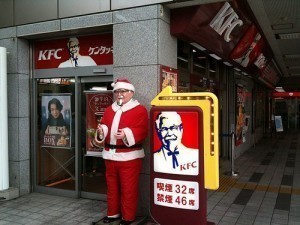 Children's sizes on the other hand, are as mentioned, determined by their height and waist size. A toddler size is recommended for children with heights between thirty-five and thirty-nine inches, and a waistline of between twenty-two and twenty-four inches.
A small size for children is ideal for kids who are about forty-four inches to forty-eight inches tall with a waistline of around twenty-five to twenty-six inches. Medium is for kids that stand fifty to fifty-four inches high with waistlines between twenty-seven and thirty inches.
Finally, a large size for kids is suitable for those who are approximately fifty-six to sixty inches tall and have a waistline of about thirty-one to thirty-four inches.
For bigger kids, your teenagers, there are sizes specified as Tween Small, Tween Medium, Teen Girl and Teen Boy.
It is important to note that not all shops have the same size measurements so it's best to have your tape measure around when shopping for your Santa costumes.
For adults, you should take note of whether or not you will be using some sort of padding for your Santa belly to determine the right size for you. If you are getting the whole ensemble, including the boots, the pants are usually shorter to allow for the boots to show as this is how Santa normally wears his pants.