Biggest Selling Christmas Toys
Christmas may have been over but there will be plenty of other occasions where you may just be faced with the dilemma of choosing the perfect gift for your child, whether it's for a birthday or for any other special event.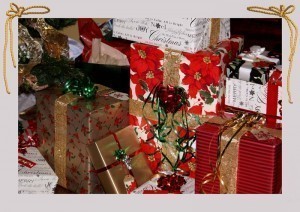 You might find it helpful to know what some of the biggest-selling Christmas toys were for the previous holiday season. You will at least have an idea of what toys kids are most likely to fall head over heels for and you'll know for sure that they will definitely enjoy the toy you've picked out for them.
Biggest-Selling Christmas Toys
Leap Frog My First Leap Pad
Among the biggest-selling Christmas toys last holiday season were educational toys.
Leap Frog's My First Leap Pad was a definite hit for parents of toddlers. This educational toy features a book that the kids can manipulate with the electronic pen attached to the pad.
Kids can learn basic human anatomy, basic colors, shapes and words.
Leap Frog Leapster 2
For older kids, a step-up from My First Leap Pad is the Leap Frog Leapster 2. This is an excellent gaming console that provides kids with more than forty different educational games where the kids can develop their language skills as well as learn basic math, science and enhance their artistic inclination.
Barbie Video Girl
Gone are the days when Barbie dolls are limited to just simple figurines that little girls can play with. This Barbie doll has enhanced features that allow little girls to capture videos and play back what they have just recorded.
The video camera is located on Barbie's back which your kids can play with just by unbuttoning the back portion of Barbie's blouse.
This one is among the biggest-selling Christmas toys for girls.
F1 Ride-On Toy Car
If little girls have their Barbie Video Girl, boys have their F1 Ride-On Cars. This is among the biggest-selling Christmas toys for boys.
It is modeled after the real F1 Racing car, allowing boys to make like a Schumacher and race to their hearts' delight.
Kung Zhu Pet Hamsters
Finally, for the biggest-selling Christmas toys for both boys and girls, there is the Kung Zhu Pet Hamster. This little creature makes for an excellent first "pet" for your kids, teaching them all about taking care of pets.
This "practice" pet makes life-like hamster sounds when it is cuddled and caressed by kids. It also loves to play and even goes to sleep just like real pets do.