The veranda or verandah is simply another name for the porch.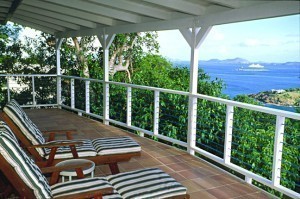 It is best described as a pillared gallery with a roof. The construction is usually around a central structure.
Veranda Dimensions
Common sizes include 14 x 20, 16 x 20, 12 x 20, 16 x 18 and 18 x 20. The shapes also vary, from the rectangular to the curved domes. Often, the dimensions used are not baaed on any average or standard size.
Rather it is on the dimensions of the house. The size will also depend on what you want to do with the place and how you intend to accessorize it.
Construction and Materials
Verandas are made of colorbond steel, ensuring their strength. Another advantage of using colorbond steel is that it can be painted to correspond with your house colors. Once you've decided on the veranda dimensions and materials to use, you can go on to the design.
Flat Style
A flat roofed veranda with clean lines is for those who prefer the traditional look. The flat design has many variants that can add interest to the place.
You can opt for the extended version so there is more space. Using the flat design on a small house will make it seem bigger. The design is suitable for square and rectangular homes no matter what its size is.
Curved Style
Curved designs are preferred for verandas that will be used for entertaining guests. If you're going to use the area for this purpose, make sure the space is sufficient. These can be freestanding or be connected to the house. You can make the veranda dimensions look even bigger by installing a flat roof.
Sunroof Style
The sunroof design with adjustable roof is ideal if you want more sunlight to get to the verandah. These adjustable roofs are remote controlled so you can control how breeze gets in.
Other Variations
These are just the basic designs. Other styles are inspired by the gazebo, hip end, gable and pergola. You can implement these into your veranda to give it a different look.
Space Considerations
Make sure you know the exact amount of space in your yard before proceeding. Whether you purchase or make the veranda, the available room has to be considered first.
One of the advantages of purchasing or having a veranda professionally built is you can consult the experts. By taking a look at your yard, they can make recommendations.
If you will go by this route, make a drawing of the lot or your intended plan. Note also that your home location can determine what type of veranda can be built.
As a rule, small verandas are ideal for family use and small gatherings. Large verandas can be used for backyard barbecues and summer evening parties and gatherings. Make certain you use appropriately sized furniture for the place.
In the end, the veranda dimensions you choose will be based on your preference. As long as you pick the right materials there should not be any problems.