Dimensions of a Full Size Box Spring
Also called a bed base, a box spring is a type of frame that is commonly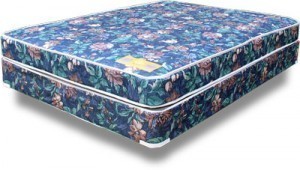 made out of hard and sturdy wood. It usually comes with some sort of torsion such as springs. It is commonly placed right at the top of a metal or wooden bed frame. Its size is almost the same as the mattress, which is to be placed right on top of it. Combined with the mattress and the frame, they produce a nice, relaxing and comfortable bed. For a better understanding of this all-important bed component, it is good to know the dimensions of a full size box spring.
The Standard Size of a Full Size Box Spring
The dimensions of a full size bed are 75 inches long and 53 inches wide. It features a box spring that is approximately 5 to 5.5 inches high for the low profile version, while the high profile version has a standard height of 9 inches. A box spring has three basic purposes. The first one is to create a firm and flat structure that is perfect enough to put the mattress on top. The next one is to reduce wear by serving as a shock absorber for the mattress. Third, it helps elevate the height of the mattress in order to make it more convenient to get in as well as out of the bed.
Additional Facts and Other Interesting Details
Although it is good to have a box spring in your bed, it is not that important. In fact, most beds do not need it. For instance, the Japanese-style futon mattress does not need a box spring because you can put it on the floor directly. However, it is one of the basic components of some types of beds like the four-poster or traditional western frame bed. Even without a frame under to support it, a mattress and a box spring can be combined together. This combination can then be mounted right on top of the casters.
Before, wire frames were used to support mattresses, which were then cushioned by springs. These traditional versions did not have cloth covers or wood rims. These old forms of box springs were known as bedsprings. Combining springs and wood, the folding box spring is considered one of the newest designs in this particular field. This novel form of box spring is usually covered with fabric. Courier and shipping companies can easily send such product because it can be folded right in the middle.