Performance is measured in different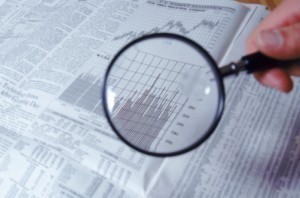 ways. The following is an overview of the different ways performance is judged and determined.
Performance Measurement: Vehicles
For helicopters and other aircraft, their performance will be based on several criteria. For fighter aircraft, these include maximum speed, range, service ceiling and rate of climb. They are also judged by fuel management and how they perform in combat.
For civilian planes, performance is based upon passenger comfort levels during flight, durability and its technological innovations.
For cars, the evaluation will include the acceleration rate, top speed (km/h or mph) and fuel efficiency.
Race car performance is also judged by how easily the car manages twists and turns on the track. These same factors are used to judge motorcycles and bikes. Military vehicles like tanks are judged by their durability and firepower.
Performance Measurement: Sports
The bottom line in any sport is winning or losing. But performance by athletes is also evaluated by statistics. In baseball, a pitcher's skill is assessed by the ERA (earned runs allowed) while the batter by their batting average. In basketball, players' skills are evaluated by numerous stats. Among them are points scored, assists, turnovers, rebounds, field goal percentage etc.
In gymnastics, the athlete's performance is assessed by how they conduct the routines. Football players' performances are assessed by the number of touchdowns caught or thrown, while in soccer it is by the number of goals scored.
The performance of tennis players in a game are determined by their winners, errors and aces among other stats.
Performance Measurement: at School or the Workplace
At its most basic, this can be determined by whether the individual was able to do the job assigned to them or not. However, one's performance is also determined in other ways. This will include how they relate to other co-workers or students, willingness to take on different projects, number of absences, work ethic and punctuality.
Other ways to assess performance is how quickly an individual learns new skills and their handling of difficult or unexpected situations.
This is a generalization of course; companies employ different methods for determining the performance of an employee.
Performance Measurement: Computers and other Electronics
The performances of computers are evaluated mostly by their speed. In tests, the computer will be made to run different programs and perform numerous tasks. How efficiently they handle these chores without slowing is how they will be judged.
Electronic gadgets are evaluated in many ways: a cellphone's worth is assessed by the clarity of the incoming calls, the voice quality and the number of extra features built in. A music player is judged by its capacity, the music files it can play and its upgrade options.
A digital camera is appraised by the quality of the images it can take and the ease with which it can be used. For printers, it is the print quality and printing speed. In all cases, ease of use and reliability are important.
These performance measurement indicators are just examples. Other ways and methods exist, depending on what is being judged.