Gravestones should be in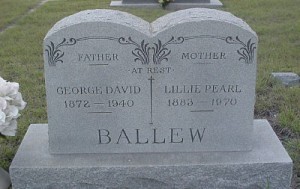 proportion to the size of a burial columbarium, crypt, or vault. Burial sanctity often calls for symmetric headstone dimensions. Here are examples of proper tombstone sizes.
Lawn Gravestone: Single and Double-Base
For memorials covered with lawn, a single base of 600 by 1000 mm is the usual headstone dimensions. A variant is 820 by 450 by 130 mm for new lawn berms. For double-base types, tombstone sizes may measure around 1820 by 450 by 130 mm more or less. These measurements allow for proper engraving of the name and date of death of the departed, plus an inspiring dedication. They also ensure that the gravestone is visibly raised from the lawn covering.
Single and Double Headstone
From the base provided, some gravestones need added heights for proper mounting. Headstone dimensions for mounting are the following. Single mounts: 1400 by 760 mm. Double mounts: 1400 by 1760 mm. Some headstones are mounted with carved angles or elaborate crosses. The caption stone lies under or just above the base. With symbolic statues, tombstone sizes should be bigger.
Cremation: Single and Double with Bases
For single-base cremation crypts, the common size is a width of 600 mm, a depth of 230 mm, and a height of 100 mm. From this base, consider headstone dimensions for a single mount as follows: 405 (width) by 330 (height) by 75 (thickness) mm. For double mounts, try these headstone dimensions: 900 (width) by 330 (height) by 75 (thickness) mm. Tombstone sizes for marking cremation interment make crypts easy to see from afar.
Children's Single Gravestone Markers
For children's single marker bases, the common dimensions are 750 by 450 mm with a 130 mm height. The single headstone may measure 700 by 1400 mm with a 75 mm thickness. Marble plaques may measure 0.25 by 0. 35 meters with a half inch thickness. The alternative is bronze plaques with dimensions 375 by 225 mm. Kids' tomb markers make them readily identifiable from adult tomb markers. The size difference is for proper burial size proportions. It saves space for mausoleums and gives an orderly looking burial site planning. All these considerations account for sanctity.
Headstone Marker Options
When the headstone dimensions allow for bigger space, there are several marker options possible. Aside from the marble or metal inscription, an added mini sculpture or statue is allowable in some cemeteries. Examples are angelic figures, angelic faces, crosses, bibles, resurrection themes, and Marianne figures.
Just remember that the key to proper dimensions is proper proportion.