Australian Bed Dimensions
Australian bed dimensions come in six types. They are the king size, queen size, double size, king single, single extra long and the single bed. Their dimensions are specified below.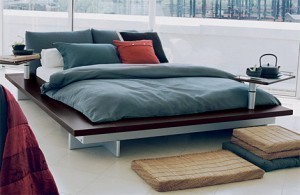 Measurements
A single bed in Australia measures 92 cm x 187 cm / 3'0″ x 6'2″ (36″ x 74″). The single extra bed long is 92 cm x 203 cm / 3'0″ x 6'8″ (36″ x 80″). A king single bed has dimensions of 106 cm x 203 cm / 3'6″ x 6'8″ (42″ x 80″). A double bed is 137 cm x 187 cm / 4'6″ x 6'2″ (54″x 74″). A queen bed is 153 cm x 203 cm / 5'0″ x 6'8″ (60″x 80″). A king bed is 183 cm x 203 cm / 6'0″ x 6'8″ (72″ x 80″).
Research
Now that you know the Australian bed dimensions, you have to do some research online. This is a good place to learn about their prices. The Internet is also a good place to find out about a bed's material and composition. It is possible to order on the Internet.
Online shopping is convenient, but it has drawbacks. The biggest is you cannot see the product in person. If you order online and it has defects, shipping it back is necessary. This can be quite costly. Returning a product is easier in a store.
Learn about Mattresses
Whether you are shopping in an Australian website or not, you need to be aware of the different mattress types. The most common are the air mattress, foam and inner spring. Standard inner springs are available in pillowtop, plush or firm. Foam is most appropriate for pressure sensitive people. Air mattresses are the most expensive. You can modify the firmness via a remote control. This allows you to add or reduce the air in it. The bladders can be replaced but this adds to the cost.
Other Information
Other factors that will come into play are eco-consciousness, firmness preferences and body mass index. If you are going to share the bed with someone, their needs have to be considered too. If you are a physically large person, it is imperative that you get the strongest bed possible.
Australian bed dimensions are often listed on websites, so they are easy to find. But as the facts show, there are many other factors that have to be considered. If you are still not sure, read some online reviews.