King Flat Sheet Dimensions
The dimensions of the king flat sheet are 108 x 102 inches or 274 x 259 cm. The size is for the standard or east king and the California king.
The Benefits of King Sheets
Its size means you can use it on other beds. Even if the sheets are made for the king size, it can be set on the queen, twin, X-long and full bed. This cannot be done with other sheets. Another benefit of the sheets is that they can prevent you from getting cold. Flat sheets can be used in lieu of blankets.
When set with a fitted sheet and comforter, they can also serve to beautify your bedroom. The flat sheet also has a practical feature: it will also prevent the comforter from getting too dirty. They are also available in a variety of styles and colors.
The dimensions of the king flat sheet may be the same, but the quality isn't. The thread count will let you know how soft and resilient the flat sheet is. Simply put, a high thread count will mean the flat sheet is soft and durable. A high thread count begins at 300 and goes up to 600 or more.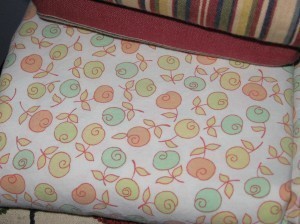 300 is already very soft. The sheets with 500 and higher thread counts belong to the high end class. They are more expensive than the lower thread flat sheets. Some people find the sheets with 280 and lower thread counts to be uncomfortable, but there are high quality 280 flat sheets available.
You can also choose from several materials. The best flat sheets are those that use Egyptian cotton. It is by far the softest material available. Another high quality fabric is silk.
Blended materials like cotton flannel and polyester with cotton are also very popular. There are also many cotton variants available such as supima, cashmere and combed cotton.
A sheet set will include the flat sheet, fitted sheet and pillowcases. These sets are sold in many sizes, including king and queen. You can also buy the flat sheets separate from the fitted sheets and pillowcases. If you add up the total costs, they are usually the same.
After you check the dimensions of the king flat sheet, don't forget to evaluate the fabric it is made from. If you are going to buy online, check what the available colors are, as pictures can look different from the actual product.