Your car's audio system is one of the most important entertainment features that you must pay attention to. Having a soft, sweet sound floating in the air while you are driving takes out the daunting part of the task itself. It is always enjoyable to glide through roads, however rough, when you are accompanied by good music.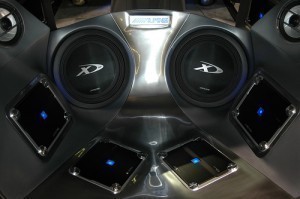 The audio system is also useful for your whole entertainment system. It would be pretty disappointing to watch a movie or do whatever with your gadgets while you are on bard if you have a very dull sound system.
The Car Speakers
Car speakers can make or break the performance of your car's audio system. If you want very nice sound, you must pick the best speakers around. Aside from quality, there is another important consideration when it comes to speakers. That is the size.
You should look through a car speaker size guide and determine what will fit into your car before making the purchase. Basically, this would be about identifying your car's make and model.
Retailers of car speakers keep an online database of speaker sizes that fit to different types of cars. All you need to do is to find your match. After that, you can decide which style or brand or quality will fit your requirements as well as your budget.
What's good about this matching type game is that you do not only find the best fit for your ride. You are also laid out with specific options that you can use.
Do not be surprised to find different sizes of speakers intended for your car. Most retailers have mounting brackets that will allow for different sizes of speakers to fit into your car. This way, your choice will not be limited to just one size. You can be creative enough in thinking out ways how to place your speakers in a way that is not only efficient but also stylish.
Work closely with a reliable supplier or retailer of car parts, specifically of audio systems, to see what's best for your car. This is a pretty important investment that you should work hands-on.
Installing speakers into your car can be done in DIY fashion. However, if you are new in this world of installation, don't worry. You can easily find resources of step-by-step guidelines that will give you tutorials on how to get the job done well enough. Installing your car speakers yourself will allow you to take pride for your efforts and save money along the way.