If you have been putting off replacing your windows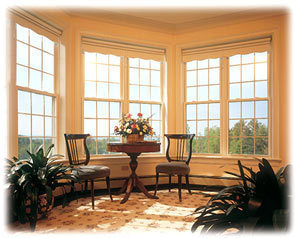 because you're stumped as to where and how to start, taking things one step at a time can eventually give you new windows.
First of all, there are no standard window sizes. This is a very important detail that you need to remember. Window sizes differ depending on which part of the house you're going to install them and the opening that you have reserved for the window.
The size actually depends on your preference. You just have to take into consideration the fact that bathroom, basement and attic windows are usually smaller than those in the bedroom while windows in the common area such as the living room are usually the largest of all windows in your house.
So you could easily have a living room window that is 8 feet high and 36 inches wide; and a basement window that measures a mere 11 inches by 16 inches.
Replacing Windows
Although there are ready-made windows sold in the market, you may find it hard to find one that will actually fit into your window opening. Your best option therefore is either make it yourself or have your windows replaced by a professional, or at least someone who has successfully done it before.
The first you need to do is to take your window measurements. There are specific areas that you need to measure here in order to come-up with a right-fitting window replacement.
Width
Take the width of your window by measuring the top, middle and bottom part across one end to the next. You will be measuring horizontally here. You may find that the measurements here vary so take the smallest value and then keep this information handy.
Height
To measure the height of your window, you also need to measure three parts here. Measure vertically from top to bottom starting from either the left or the right side and then going to the middle and finishing off with the last end.
Again, you may find that the measurements here do not match. For your window height, take the biggest value and keep this handy as well.
Depth
Finally, take the depth of your window frame. To measure this, start from the window itself going to the outer parts of your frame. There are four areas that you need to measure here; top and bottom; and left and right.
In case you also have different depth measurements for each part, take the smallest value.
Once you have taken all the necessary measurements, you can now start working on replacing your windows.