Wimbledon Trophy Dimensions
Considered as the oldest tennis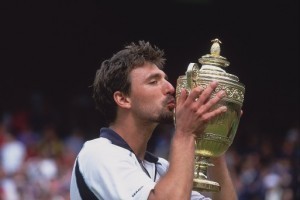 tournament in the world, Wimbledon is a highly prestigious event wherein the best tennis players worldwide compete against each other for the right to be called world tennis champion. Since 1877, this event has been held at the All England Lawn Tennis and Croquet Club within the suburb of Wimbledon in London, England. One of the major Grand Slam tournaments, it is played on grass, which is the original surface of the game. Aside from these important facts, there are other interesting things to learn about this event including the Wimbledon trophy dimensions.
Dimensions of the Wimbledon Trophy
For the Gentlemen's Singles championship, the winner receives a silver gilt cup measuring approximately 47 centimeters or 18.5 inches high. This special trophy has a diameter close to 19 centimeters or 7.5 inches. It has been awarded to winners since 1887, which features the inscription 'The All England Lawn Tennis Club Single Handed Champion of the World.'
On the other hand, the winner of the Ladies' Singles championship actually gets a sterling silver salver, which is formally called the Venus Rosewater Dish. It is simply referred to as Rosewater Dish, the diameter of which is more or less 48 centimeters or 18.75 inches. It features different kinds of mythological figures. For the Mixed Doubles, Ladies' Doubles and Gentlemen's Doubles events, the winners usually get silver cups. For the runner-ups, inscribed silver plates are usually provided.
Additional Facts and Other Interesting Details
The Duke of Kent, which is at the same time the President of the All England Club, is usually the one assigned to hand the trophies to the winners. In 1968, prize money became part of the awarding of trophies. In that year, the Championships became open to professional tennis players. The prize money for the winners of women's events was equalized with the prize money for the winners of men's events starting in 2007. Prior to that year, the prize money for men's events was always higher than the prizes allotted for women's events.
Wimbledon features five major events. These are the Mixed Doubles, Ladies' Doubles, Gentlemen's Doubles, Ladies' Singles and Gentlemen's Singles. Aside from these, there are also five main invitation events, namely the Ladies' Wheelchair Doubles, Gentlemen's Wheelchair Doubles, Ladies' Invitation Doubles, Senior Gentlemen's Invitation Doubles as well as Gentlemen's Invitation Doubles.
Various individuals posted impressive feats in different Wimbledon events. In 2009, Andy Roddick of the U.S. posted the most wins in a final with 39. In 2001, Goran Ivanisevic of Croatia became the lowest-ranked winner at 125th. In 1887, the youngest female player ever to win in Ladies' Singles event was Lottie Dod of the United Kingdom, who was only 15 years old. For the Ladies' Doubles event, the youngest winner was Martina Hingis of Switzerland, who did it in 1996 when she was only 15 years old.