Spain is a country situated in the southwestern parts of Europe. Officially called the Kingdom of Spain, it is on the Iberian Peninsula bordered in part by the Mediterranean Sea, on its southern and eastern portions and by the Atlantic Ocean on its northwestern and western parts.
It has the 9th largest economy all across the globe, fifth in Europe; and is considered as one of the countries in the world with the highest standards of living.
Size and Population
Square miles of Spain is approximately 194, 897 or 504,782 square kilometers. It ranks 51st in the largest countries in the world by total area.
It is roughly about forty-seven thousand square kilometers smaller than France and approximately eighty-one thousand square kilometers bigger than the State of California in the United States.
In October 2010, it was estimated that it has a total population of 46,122,169; ranking it 27th in the list of most populated countries in the world.
Tourism
Spain is a popular tourist destination with its beautiful beaches, historical sites, churches, culinary treats and picturesque landscapes.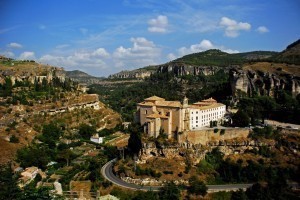 Enjoying hot to mildly hot temperatures in the summer and cool days in winter; this country is visited by tourists from all parts of the globe all throughout the year.
Coastal regions in Spain that are the more popular tourist attractions include Costa Brava, and Costa Daurada in Catalonia; and the coasts of Barcelona.
The Canary Islands is also a tourist hotspot especially in the summers where beachcombers can go sailing and enjoy a few of their other favorite water sports.
Theme parks are popular among kids particularly Port Aventura which is located in Tarragona, Catalonia. This theme park boasts of having different themed sections, numerous rides and seasonal festivities.
Historical Sites
Apart from its beaches and theme parks; Spain has many historical sites that tourists especially take the time to visit. Most of these sites are listed in UNESCO's roster of World Heritage sites. They now have a total of forty-two heritage sites tagged by UNESCO as World Heritage sites.
The very first sites to be included in the list are the Mosque of Cordoba, the Alhambra in Granada, and Casa Mila in Barcelona. These were listed back in 1984. By 2010, the number of sites has grown to forty-two.
Teide National Park, which is home to Mount Teide is also part of the World Heritage sites list. This volcano is the highest elevation in the country.
The only fully-preserved and fully-functional Roman lighthouse in the country, the Tower of Hercules, is likewise a World Heritage site having been included in the list back in 2009.