A commercial space designed for storing different kinds of goods, a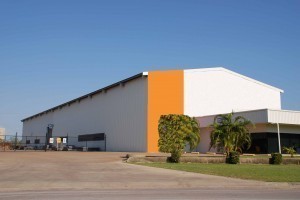 warehouse is very important for exporters, importers as well as manufacturers. Furthermore, it plays a significant role in the operations of customs, transport businesses and wholesalers. It is commonly found within the industrial areas of towns and cities. In addition to these basic details, it is also good to know the different warehouse dimensions.
The Dimensions of Warehouses
Warehouses are available in different sizes, depending on how much space business enterprises need. They can be as small as 5 feet by 5 feet. Aside from this size, they can even come in bigger sizes, some of which are as large as 40 feet by 15 feet. Leasing contracts are usually done on a monthly basis. For small businesses and shops, the most common sizes include the 25 feet by 30 feet, the 30 feet by 35 feet and the 20 feet by 38 feet. In addition to these sizes, other versions include the 30 feet by 65 feet, the 40 feet by 40 feet and the 30 feet by 60 feet.
Additional Facts and Other Interesting Details
Some of the goods usually stored inside warehouses are finished goods, components and raw materials. They are associated with different kinds of industries including commerce, manufacturing as well as agriculture. Warehouse storage systems are classified into different types including the roll-formed and structural cantilever rack.
Another efficient type is called the Automated Storage and Retrieval System, which is subdivided further into horizontal carousels, vertical lift modules and vertical carousels. Other possible options under this kind of system are the compact 3D, mini-loads and robotics. The third main type of system is the pallet rack, which is available in gravity flow, pushback and drive-thru.
The fourth type of warehouse system is the industrial shelving, which is available in various forms including the catwalk, wire and steel. The fifth warehouse system is called the mezzanine, which is classified into shelf supported, rack supported and structural.
All of these warehouses use different kinds of processes, the most common of which are the inventory management, shipping and order preparation. In addition, the two other processes are the put away and receiving. The services that are frequently offered by warehouses are kitting and co-packing.
A Warehouse Management System is used to coordinate the tracking and material direction. This is a computer program that is described as database-driven. This kind of system is highly important for logistics personnel because it can enhance the efficiency of warehouses. Likewise, it records warehouse transactions in order to maintain highly accurate inventories.