Harley Davidson Logo Dimensions
Harley Davidson is one of the most popular motorc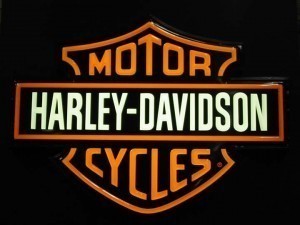 ycle manufacturers in the world today. It has surpassed a number of major problems including stiff competition from Japanese motorcycle manufacturers, a period of inferior quality products as well as the Great Depression. It has a highly recognizable design comprised of bold letters as well as orange and black colors. Besides these facts, it is also interesting to find out the different Harley Davidson logo dimensions.
The Dimensions of a Harley Davidson Logo
Harley Davidson logos are available in different sizes, which can range from as small as a patch to as big as a wall. Some logos have the size of a regular floor mat, the standard size of which is 14 inches by 17 inches. Meanwhile, other logos are designed as big as murals, the sizes of which are close to 23 inches by 18 inches. Some are even bigger, with sizes that are close to 39 inches by 51 inches. The fonts used in the official logo of Harley Davidson are caps locked and very simple. Since its creation, the simple but definitely catchy orange, white and black color combination has been associated with such high quality brand motorcycles.
Additional Facts and Other Interesting Details
In terms of design, the Harley Davidson logo can be described as attractively unique and interestingly simple. For years, it has symbolized the development, popularity as well as success of the brand. The two basic elements found in the design are the bar and the shield, which are known to represent the elegance and solidarity exhibited by the company.
Established in 1903, the founders of Harley Davidson are William A. Davidson, Walter Davidson, Arthur Davidson and William S. Harley. Its corporate headquarters can be found within the City of Milwaukee in Wisconsin. Today, the products manufactured by this company are classified into five different model families, namely the VRSC, the Sportster, Dyna, Softail and Touring motorcycles.
Based on the study conducted by the company in 1987, close to half of the overall riders of Harley Davidson motorcycles were below 35 years old. In recent years, it fell down to only 15 percent, while the median age of riders increased to 46.7.
In 2009, the value of Harley-Davidson depreciated by a whopping 43 percent. The main reason behind this is the 66 percent decline in the profits of the company for two quarters in 2008. Its current value is close to $4.34 billion. Despite the drop in value, the company continues to maintain a loyal brand community, which is kept alive by special events and clubs. Close to 5 percent of net value of the company is accounted for by Harley-Davidson logo licensing.