How Big is Cambridge University?
Found at the Cambridge City in Cambridgeshire, Great Britain, the Cambridge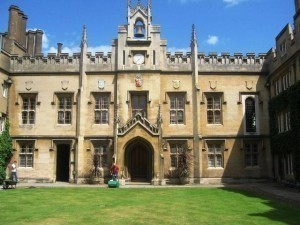 University is the Europe's fourth oldest tertiary school. Many scientists who have great contributions to the advancement of science are alumni of the university. They include Sir Isaac Newton who invented the laws of motion, J. J. Thomson who discovered the electron, Henry Cavendish who discovered hydrogen and Paul Dirac who invented the quantum mechanics. Because of the strong reputation of the university, many students in the country and foreign nations study in the school. To know how big Cambridge University is, let us look at the average number of faculty members as well as students in the institution.
The Size of Cambridge University
How big is Cambridge University? One way of measuring the size of the university is by determining the population of staff and students. The total number of staff of the school is 8,614. The estimated population of undergraduate students in the university is 12,018 while the population of postgraduate students is 6,378.
The Cambridge University is composed of 31 colleges, 150 syndicates, research institutions, schools, faculties and departments. The university has six schools, namely the Biological Sciences, Arts and Humanities, Clinical Medicine, Humanities and Social Sciences, Technology as well as Physical Sciences. The establishment has numerous departments, which include the Department of Geography, the Department of Materials Science and Metallurgy, the Cambridge Observatory and the Institute of Astronomy.
Additional Information and Other Important Details
The Cambridge University maintains a strong reputation for sciences as well as mathematics. Many private experiments were done by outstanding scientists in the university. Because of the strong reputation upheld by the school, it won numerous research contracts. The total endowment of the university in 2006 was estimated to be $8.2 billion.
In addition to endowments, some topnotch companies provide scholarship grants to deserving students enrolled in the school. One of the firms that offer scholarship to the university is Microsoft Corp. The Gates Scholarships was established by the Bill and Melinda Gates Foundation. The grant given by the foundation in 2000 amounted to $210 million. The grant is received by chosen students who want to enroll in postgraduate classes in the university. In addition to the grant, Microsoft Corp. funded a building for the University of Cambridge Computer Laboratory. Moreover, high school students who want to experience the life of undergraduate and postgraduate students at the university, the university offer summer schools including the Business Summer School.