What is the Size of Colorado?
Also known as 'the Centennial State,'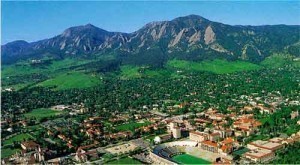 Colorado is situated within the Rocky Mountain region. It is surrounded by Utah to the west, Kansas and Nebraska to the east as well as Oklahoma and New Mexico to the south. This place is famous for the magnificent scenery produced by the plains, rivers and mountains. Aside from these interesting details, it is good to know other valuable information including the size of Colorado.
The Size of Colorado
What is the size of Colorado? This state ranks 8th in the U.S. in terms of total land area, which measures 269,837 square kilometers or 104,185 square miles. It has a width of 451 kilometers or 280 miles, while its length is measured at 612 kilometers or 380 miles. The highest point in the state is Mount Elbert, which measures 4,401 meters or 14,440 feet high. Meanwhile, the lowest point is the Arikaree River, which only measures 1,010 meters or 3,315 feet.
Additional Facts and Other Important Details
In 2008, the estimated population of Colorado was 4,939,456. The largest city is Denver, which is at the same time the state's capital. Based on the Bureau of Economic Analysis, the total state product was $236 billion in 2007. Today, it relies heavily on various industries such as dairy products, wheat and cattle. Furthermore, its economy receives a regular boost from the hay and corn industries.
The federal government also plays a major role in the economic progress of the state. Some of the federal facilities found within this area include the United States Geological Survey in Lakewood, the National Institute of Standards and Technology within the Boulder area and the Peterson Air Force Base somewhere in Colorado Springs.
Other important contributors to the steady performance of its economy include the tourism, transportation equipment and food processing industries. In addition to these, the same positive economic contributions can also be expected from the molybdenum, gold and other mineral industries. Amongst the different states of the country, Colorado is considered the biggest producer of beer.
Overall, Colorado is comprised of 64 counties. As of July 2008, the most populous were Arapahoe County, El Paso County and the County of Denver. The state is very proud of its well-organized and highly extensive education system, which is made up of various universities and colleges. These include the University of Northern Colorado, the Colorado Northwestern Community College as well as the Pikes Peak Community College. The state is also very proud to present a relatively long list of nationally protected areas including the Sand Creek Massacre National Historic Site, the Great Sand Dunes National Park and Preserve as well as the Canyons of the Ancients National Monument.