Size of University College London
Known as the first university institution in Great Britain, the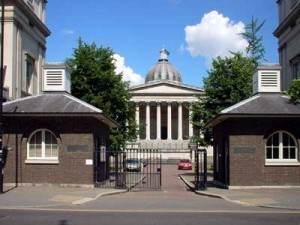 University College London was established in 1826. This educational institution is the first university in the country that accepts students based on their academic performance. It is also the first institution to accept female students on equal terms with male students. With the founding principles of liberalism as well as accessibility, the school promotes diversity and innovation. The 2009 QS World University Rankings ranked the institution as the fourth leading tertiary school in Great Britain. To know the size of University College London, let us look at the number postgraduate and undergraduate students in the school.
The Size of University College London
How big is the University College London? Ranked 45th among the top universities in Great Britain in size, the University College London has 21,620 students. The population of undergraduate students is 11,970 while the postgraduate student population is 9,650. Most of the campuses of the university are situated at Bloomsbury in Central London. Some of the newest buildings of the institution are the School of Slavonic and East European Studies Building, the London Centre for Nanotechnology as well as the new wing of the Institute of Ophthalmology.
Additional Information and Other Important Details
To assist students with their lessons, the university provides at least 16 libraries. The largest library, the Main Library, is situated inside the UCL Main Building. The second biggest library in the institution is the UCL Science Library, which can be found Malet Palace. The Special Collections library features collections of rare books, archives and manuscripts in Great Britain. The most important collections are found at the Strong Rooms.
Some of the notable buildings owned by the university are the Alexandra House, the Bentham House, the Chandler House, the Torrington Place, the UCL Main Building, the London Centre for Nanotechnology, the Rockefeller Building, the Rubin Building and the Wates House. In addition to these, the institution also features museums like the Ethnography Collections, the Institute of Archaeology Collections, the Geology Collections and the Art Collections.
For the comfort and convenience of students, the place features different accommodations like the Arthur Tattersall House, the Astor College, the James Lighthill House and the Ramsay Hall. Married students have nothing to worry since they can stay at the Neil Sharp House, the Bernard Johnson House, the Hawkridge and the Lilian Pension Hall. Students can also apply for accommodations at Russell Square, the International Hall, the Connaught Hill, the Commonwealth Hall and the Canterbury Hall.