There are different kinds of pants – jeans, khakis, capris, chinos, casuals, etc. But before you think that choosing pants based on its kind is difficult, think about choosing the perfect size.
Finding the perfect fit when it comes to pants is a challenging task, especially since pants sizes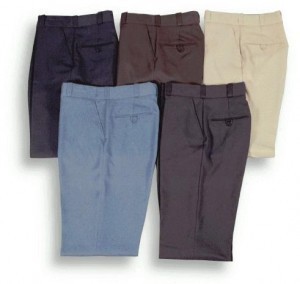 vary from manufacturer to manufacturer. Pants sizes also vary from country to country. You have to be mindful, therefore, from which you order your pants.
It is extremely difficult, therefore, for online shoppers to get the right size and fit when ordering goods online. But don't worry. It may be difficult to find the perfect fit when it comes to pants but it is not impossible. In fact, you can make do with a comprehensive guide.
Finding the Right Size
To find the perfect pants size, you need to make the proper, most accurate measurements. Pants fit differently, according to cuts and styles. If you have that one favorite pair that you think fits you perfectly and you want it to be your buying guide, use it to determine the correct measurements.
To do this, you must lay your pants on a flat surface. Use a tape measure to determine the waist and inseam dimensions. You can get the waist size by laying the tape measure within the waistband. Make sure that you measure within and not from the outside. Doing the latter might distort that right size as there is the waistband thickness getting in the way. You may also determine your waist size by laying the tape measure around your own waist, exactly where the waistband of your pants rest. To get the inseam dimensions, you must place the tape measure at the crotch to the bottom of the leg.
For the most part, those two measurements are all you need to find the perfect pair. If you are specific with the style, however, there are other factors to consider like the leg cut.
Women's Pant Sizes
For the most part, pants sizes are according to the waist measurement. But it is a different case altogether when it comes to women's. Some manufacturers label their pants sizes from X-Small to X-Large. Some pants are sized numerically from 4 to 20. There are some pants manufacturers, still, who use the standard sizing procedure.
One way to be definite about pants sizes is by using the help from websites that offer conversions. You just enter your waist and inseam measurements, choose whether it's American, Canadian or whatnot fit you are looking for, and presto, you get what you should be looking for.