What is the size of Arkansas?
A highly interesting place situated at the southern part of the U.S.,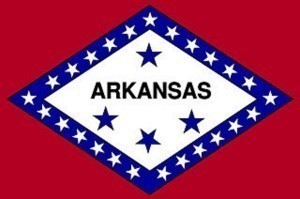 Arkansas is also known by the nicknames 'the Land of Opportunity' and 'the Natural State.' Its largest city is Little Rock, which is at the same time its capital. In terms of population, it is ranked 32nd overall in the United States, with more than 2,855,390 residents as of 2008. In addition to these interesting details, it is also good to know the size of Arkansas.
The Size of Arkansas
What is the size of Arkansas? In terms of land area, Arkansas ranks 29th overall amongst the different states in the U.S. It measures 137,002 square kilometers or 53,179 square miles. It has a length of 420 kilometers or 261 miles. Its width is 385 kilometers or 239 miles. The highest point in the state is Mount Magazine, which stands high at 840 meters or 2,753 feet. On the other hand, the lowest point is Ouachita River, which is only 17 meters or 55 feet.
Additional Facts and Other Important Details
Many people find Arkansas a very nice and pleasant place to visit because it is home to numerous protected areas under the Natural Park System. These include the Pea Ridge National Military Park, the Little Rock Central High School National Historic Site and the Hot Springs National Park. Aside from these, it is also home to the Fort Smith National Historic Site, the Buffalo National River as well as the Arkansas Post National Memorial. Furthermore, you can also see here one of the National Historic Trails referred to as the Trail of Tears.
The climate in the state is described generally as humid subtropical. At times, it also has extreme weather conditions, particularly in the areas between the Gulf States and the Great Plains. These places experience up to 60 days of destructive thunderstorms. According to history books, a Spanish explorer named Hernando de Soto became the very first European to arrive at Arkansas, which took place sometime at the closing parts of the 16th century.
The estimated gross domestic product of Arkansas was $85 billion in 2005. It is rich in agricultural outputs, particularly milk, hogs and rice. Furthermore, its economy relies also in other agricultural products such as cotton, cattle as well as eggs. The place is also rich in industrial outputs, which include paper products, electric equipment and food processing.
The northwestern part of the state plays home to various global companies such as Tyson Foods, J.B. Hunt and Wal-Mart. The place also has a very good education system, which features globally competitive colleges and universities like the University of Central Arkansas, the University of Arkansas System and the Arkansas State University System.