The California Institute of Technology (also known as Caltech) is a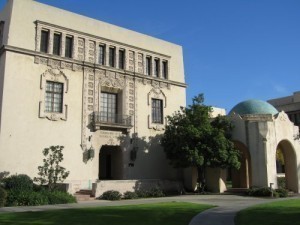 private tertiary school in the United States that offers excellent academic programs on engineering and natural sciences. Even if the campus as well as the population of students at Caltech is smaller than the other topnotch schools in the country, the university ranks second in the Global University Ranking. The institution started 1891 as a vocational school. It is found by politician and entrepreneur Amos G. Throop. Below are details that can help you identify the size of this educational institution.
The Size of the California Institute of Technology
How big is Caltech? Located at Pasadena in California, the campus of Caltech occupies 124 acres or 0.5 square kilometers. Some of the historic and popular buildings found within the university premises are the Culbertson Auditorium as well as the Throop Hall. Other structures on the campus include the Beckman Auditorium, the Bridge Laboratory of Physics and the Throop Pond. The Milikan Library is the tallest structure that can be seen on the campus.
Another way of determining the size of the university is by knowing the total population of undergraduate and postgraduate students in the school. The population of undergraduate students in the campus is 864 while the estimated number of postgraduate students is 1,222. Additionally, the university has 293 members of the professorial faculty and 979 other faculty members.
Additional Information and Other Important Details
The university is divided into several divisions, namely the Division of Biology, Division of Chemistry and Chemical Engineering, Division of Engineering and Applied Science, Division of Geological and Planetary Sciences, Division of Humanities and Social Sciences as well as the Division of Physics, Mathematics and Astronomy. For the benefit of students, the school implements the trimester system.
To improve the knowledge of students on natural sciences, the school requires them to complete five terms in mathematics covering various subjects including probability, differential equations and statistics. In addition to this, the school also requires students to finish five terms in physics, which include special relativity, quantum mechanics, biology, chemistry and statistical mechanics.
Aside from these, the school also enhances the research skills of undergraduate students by encouraging them to participate in empirical studies. In relation to this, 50 per cent of students in the university participate in the yearly Summer Undergraduate Research Fellowships program. The program allows students to conduct studies with professors in the university. At the end of the program, excellent students receive awards from the school to inspire and motivate them.