The best IPad wallpaper size is 1024 x 1024 pixels. Because the wallpaper and homescreen turn based on the tablet's orientation, these dimensions will make the wallpaper fill up the entire background.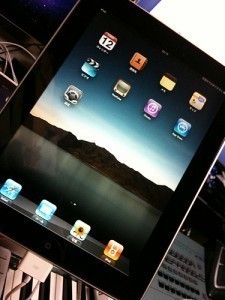 Installing a Wallpaper
There are many websites that offer free wallpapers for this tablet. But the Internet is not your only option. You can take pictures using the tablet's digital camera. You can take pictures of your friends, family, landscapes etc. These images will automatically end up in the IPad.
If you take pictures using another dig8tal camera, you can get those photos from the "Mail" section. Choose "Save Image". This will download the file in the IPad. You can now set it up for the best IPad wallpaper size.
Downloading from the Internet
As earlier stated, you can always on the web and look for free wallpapers. Just look for it on a search engine. You are apt to find many of them. These are classified and categorized just like the wallpapers for desktop and laptop computers. Because they are arranged by theme, the files will be easy to browse. Once you find an image size that is right, download the file. Just press your finger on the large screen type. The file will be saved in the "Saved Photos".
Using Apps
There are also applications designed for finding wallpapers. Tap the "Apps Store" and choose "Categories". Type "wallpapers" or "backgrounds" in the search bar. After you tap "Search", numerous wallpapers will appear. Some of these apps are paid services, but others are free. Often they have galleries where you can browse wallpapers of different dimensions.
Some even allow you to make custom wallpaper for the IPad. These programs have all the tools you will need for this project. Still others offer a different tack. You can view a gallery and add your own images. Some even allow you to put in special effects. They also have a preview button so you can see what it will look like.
Choosing a Wallpaper
After you have downloaded all those wallpapers, it is time to choose which one to use. After tapping "Settings", choose "Brightness and Wallpaper". That is at the left pane. At the right pane is the best IPad wallpaper size and selection.
Keep tapping the arrow on the right. Tap "Camera Roll" and you will find the pictures. You can make an image bigger and then set it up as your wallpaper.