There are many ways to measure a website, so there will be different answers to the question of what the world's largest website is.
Websites by Size
The largest would be the National Climatic Data Center (NOAA) with over 400,000 GB. At number two is NASA EOSDIS with over 300,000 GB of data. The National Oceanographic (combined with Geophysical) Data Center (NOAA) is number three with almost 35,000 GB.
It should be stressed that the figures given about are subject to change. The amount of data that they contain is changing on a regular basis.
Other multi-gigabyte sites are Terraserver with over 5,000 GB, HEASARC (High Energy Astrophysics Science Archive Research Center) with nearly 3,000 GB of data and US PTO – Trademarks + Patents with 2,500 GB.
Most Visited Sites
More often though, it is the number of visitors that is used to determine how large a site is. Again, it is difficult to determine the exact figures because many sites come up with their own list. They also use different criteria.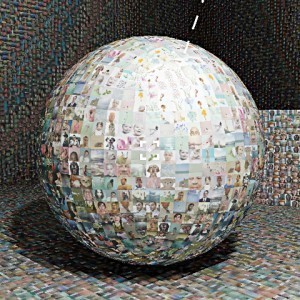 One of the more recent estimates however, list Google at number one with 844 million hits. Number two is Microsoft (all Microsoft sites) with nearly 700 million. Yahoo! sites is third with 581 million. Facebook is fourth in the list of the world's largest website with 340 million.
Other Lists
The Most Popular website has its own list. At number one is Google, followed by Facebook. Number three is YouTube, and at number four is Yahoo. Live is at five, and Blogspot is at number 6. Baidu is at number 7 and Wikipedia is at number eight. Number 9 is Twitter and at the tenth spot is Qq.
At number 11 is blogger.com and at the 12th spot is Yahoo.co.jp. Sina is at number 13 and at the 14th spot is Google.co.in. Taobao is at number 15. The online store Amazon is at 16th place. Linkedin is at 17th spot. At number 18 is Google.co.uk and at the 19th spot is Bing. Google.de is at number 20.
At number 21 is Half.com and at 22 is Google.co.uk. At the 23rd spot is Windows.com and at the 24th spot is EBay. Google.co.jp is at the 25th spot. At number 26 is Microsoft's website.
Trying to determine the world's largest website is not easy. The process has to be continuous as the contents are updated. It is also worth mentioning that sites may employ different methods for compiling the list.