Also called inkjet cartridge, an ink cartridge is the main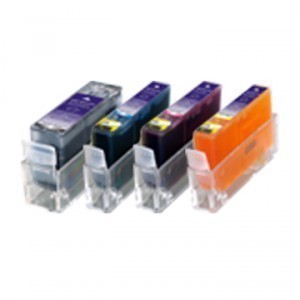 source of ink that the inkjet printer spreads on the paper during the printing process. As one of the replaceable parts of the printer, every cartridge comes with at least one or more reservoirs of ink. Some of the latest models feature chips and electronic contacts, which are used to communicate with the printer. In addition to these basic facts, it is also good to know the different ink cartridge dimensions.
The Dimensions of an Ink Cartridge
The sizes of ink cartridges differ depending on the type and brand of the printer. The dimensions of the HP C6578DE Ink Cartridge No.78 are 12 centimeters by 15.5 centimeters by 4 centimeters. It weighs 159 grams. Meanwhile, the HP C4841A Cyan Ink Cartridge has a wide of approximately 11 centimeters, a depth of 2.6 centimeters and a height of 14.8 centimeters. The dimensions of other ink cartridges are not far from these measurements.
Additional Facts and Other Interesting Details
Leading inkjet printer manufacturers like Lexmark, HP and Canon prefer to use thermal inkjet for their products. Here, a heating element usually made up of a resistor or a tiny metal plate can be found right inside every partition of the ink reservoir. On the other hand, Epson printers feature a piezoelectric crystal, which is found in every nozzle. The size or shape of the crystal changes once current is applied. This will then force the nozzle to release an ink droplet.
Ink cartridges are available in different variants. Some of the cartridges produced by Lexmark, Dell and HP come with the heads of the printers. These cartridges are quite expensive but the printers are generally cheaper because they do not come with precision print heads. Original equipment manufacturers sell more expensive replacement cartridges.
As alternative to these pricey ink cartridges, some vendors are now offering less expensive cartridges. Sometimes, these products are even better because they have almost the same or even better quality at much lower prices. More importantly, they come with more ink than what the original replacements have. When buying cartridges, it is important to check if they are compatible with the printers. Buying the wrong type of products can lead to electrical or physical incompatibilities.
In case you are planning to print photographs, be sure to purchase products that are primarily designed for such purpose. Inks from these cartridges offer better color quality compared to ordinary inks. In a printer, be sure to insert two different cartridges. One of these must contain the three primary colors while the other one must contain only black ink. These two cartridges are enough to satisfy your different printing needs.