Handcuffs are very important especially for law enforcement officers, the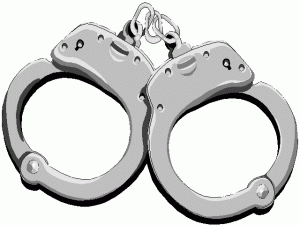 purpose of which is to secure the wrists of an individual close together. These restraint devices are made up of two parts, which are connected at the middle by a bar, a chain or a hinge. Every half features a rotating arm, which goes through a ratchet to stop it from opening when closed. One of the primary purposes of such devices is to stop the escape of suspected criminals from the custody of police officers. Aside from these facts, it is also quite interesting to find out the standard handcuff dimensions.
The Dimensions of a Handcuff
The minimum opening set for standard handcuffs is 2 inches or 50 millimeters. This is enough to insert one wrist on each cuff. Meanwhile, the minimum inner perimeter is set at 7.9 inches or 200 millimeters. In this position, the ratchet is clipped at the first notch, right before it enters through the lock. On the other hand, the maximum inner perimeter is 6.5 inches or 165 millimeters.
The maximum length of each pair of handcuffs is 9.4 inches or 240 millimeters. In terms of weight, each pair must measure not more than 15 ounces or 425 grams.
Additional Facts and Other Interesting Details
The basic parts of a pair of handcuffs include the ratchet, cheek plates and pawl. Of course, each pair must also have a keyway, a chain and a swivel eye. The key is necessary to open handcuffs, which features a double lock actuator. The purpose of the double locking mechanism is to stop the ratchet from moving further towards the closing direction. When choosing handcuffs, some of the important factors considered are the materials of construction, the weight as well as the type of finish.
Almost all handcuffs have markings, which include the serial number, the model number and the trademark or name of manufacturer. Such restraint devices need to pass a number of tests before they can be available for release. These include the cheek plate test, salt spray test and mechanical loading tests. Each pair must also undergo dimensional and weight measurements as well as the appropriate quality inspection.
The primary devices used to test handcuffs include the salt spray chamber, torque wrench and tensile testing machine. Different kinds of metals are used to create such durable restraint devices, which include aluminum, stainless steel and carbon steel.
Furthermore, different styles of locks are used to make them more effective, the most common include the slot lock, pushpin lock as well as lever lock. To escape handcuffs, it is possible to open them using a duplicate key, using a shim to release the pawl, lock picking and the slipping out of hands.