Equipment Rack Dimensions
An equipment rack can refer to any holder used to store various materials.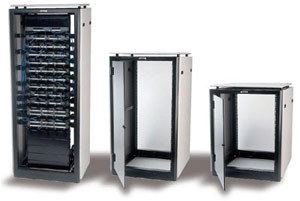 There are racks made for storing sports equipment, musical instruments and network components. These come in various sizes.
Equipment Rack Dimensions: 4U 19in Equipment Wall Mount Server Rack
The 4U 19IN equipment rack & wall mount server rack measurers 8.6 x 20.4 x 6.9 inches and weighs 2.3 lbs. The rack is suitable for storing network and other computer related devices cleanly. Patch panels, network devices and power strips can be set vertically.
Because they are flushed to the wall, the rack can be a real space saver. The 4U bracket can be configured below a desk. This horizontal installation can make it easier to get the equipment you want.
The rack can be used for home offices. Basically this unit is good for rooms that have limited space. The rack can also be placed onto any drywall.
Equipment Rack Dimensions: StarTech Rack
The StarTech rack measures 2.1 x 20.6 x 6.6 inches and weighs 1.5 lbs. The wallmount can be used to store various types of equipment, including patch panels and various network components. The rack allows equipment to be stored vertically. This concept is ideal for those with limited room.
The 1U bracket can be set up underneath the desk. Using this approach, you can save space in the office. The rack can be installed onto any ceiling or drywall. The mounting holes are spaced 16 in apart. The rack is made of durable steel, so it is robust.
Equipment Rack Dimensions: StarTech 2U
The StarTech 2U measures 5.2 x 20.6 x 6.7 inches and weighs 1.8 lbs. This rack is ideal for people who do not have a lot of space in their office (including a home office). Just like the other StarTech devices, this 2U rack can be installed below a table. The rack is made up of steel, so it can be used regularly.
Tips on Choosing an Audio Equipment Rack
Several factors need to be considered. If you will be putting the rack in the living room, a furniture type rack will be most suitable. These models come in various types. The most basic is a small container equipped with a glass door.
The high end types can contain many kinds of audio component. The large ones can also be used to store speakers and even the TV. The right size will depend on how many components you have to store.
The large racks are often called entertainment centers. They can hold DVD players, CD players, gaming consoles and many other components. The most important thing you need to consider is the durability.
This will be critical especially if you will be storing heavy equipment. Many of these racks are sold at discounted prices, so you can buy one at a reasonable price.
The equipment rack dimensions are of course, very important. It should be large enough to store all the objects you want to put there. If not, you will have to buy another one.