Dimensions of a Wheelchair
A wheelchair is mobility and special device used for transporting disabled and mentally illed individuals.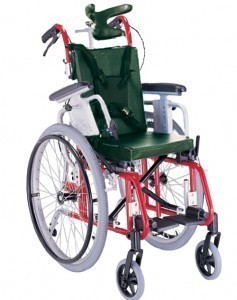 This device can be used manually or automatically. According to records, this device was first used in the 6th century. The device was also used in the German Renaissance. The business of selling wheelchair started when mechanical engineer Harry Jennings invented the first lightweight and steel wheelchair for his friend Herbert Everest in 1933. If you want to save money by creating your own mobile device, then you should know the different dimensions of a wheelchair.
Dimensions
What are the different measurements of a wheelchair? According to international specifications, the standard height of this chair should be 0.90 meters to 1.10 meters. The measurement between the seat and the footrest is 0.30 meters. The distance between the footrest and the floor should be around 0.18 meters to 0.22 meters. For the safety of the individual on the chair, the distance between the armrest and the floor must be 0.70 meters to 0.75 meters. Finally, the width of the entire chair should be 0.60 meters to 0.70 meters.
Additional Information and Other Important Details
Wheelchairs have different types. These include the manual type, the electric-powered chairs, sport wheelchairs as well as the beach wheelchairs. Some of the recent improvements in the development of wheelchairs are the addition of stair climbing as well as the motorized assist features. For the convenience and comfort of disabled individuals most establishment in some countries like the United States provide structures where the chairs can be used. These structures include elevators and wheelchair ramps. Additionally, there are business establishments that provide special parking space for the chairs.
When it comes to public transportation, some areas in the U.S. including Los Angeles City in California encourage the removal of some seats in buses and trains to provide ample space for those who travel on wheelchairs.
Many disabled individuals prefer automatic or motorized wheelchairs over manual wheelchairs because the first type features electric motors in order for the passenger to move the device. Motorized chairs usually feature rechargeable batteries, which were commonly used in outboard boat engines. Aside from this feature, the device comes with a joystick or a controller so that the person sitting on the chair can control the direction or the movement of the device. Finally, advanced motorized wheelchairs have chin controls and scanners so that individuals with head injuries as well as C2-3 spinal cord lesions can use the device.