The very competitive cellphone industry means that every aspect of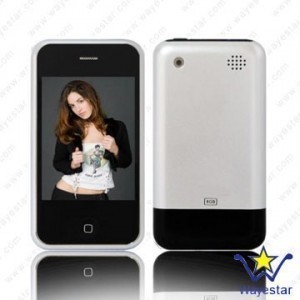 these devices are under scrutiny, including their sizes. The proceeding information should give you an idea of their sizes.
Cellphone Dimensions: Samsung Slash
The Samsung Slash phone measures 3.8" x 1.8" x 0.7". It weighs 3 ounces. The Samsung Slash has a VGA phone camera, short range Bluetooth wireless communications and a speakerphone. There is also access to the mobile Web and up to 499 contacts can be added to the phone.
The Slash is also equipped with a Spanish language interface. There is also text messaging, voce dialing, numerous ring tones and screen savers bundled in. The talk time is 3.5 hours and the standby life is 170 hours; that's about a week. There is also a 12 button keypad which lets you access its features.
Cellphone Dimensions: Virgin Mobile X-tc
The Virgin Mobile X-tc measures 4.37 in by 2.05 in by 0.68 of an in. The phone only weighs 3.89 ounces. The phone is equipped with a full QWERTY keyboard, a music player and a 1.3-megapixel camera.
There are also several games included as well as a speakerphone. The X-tc is MicroSD compatible, allowing for memory expansion up to 8 GB. The screen display is at 240×320 with 262,000 colors.
There is stereo Bluetooth for wireless communication. The X-tc also comes with Web access, mobile email and messaging.
The TTY/TDD is set up for the hearing impaired. Ring tones are also bundled in. The battery is good for 4.17 hours of talk time. The rated standby time is 200 hours.
Cellphone Dimensions: LG enV 2
The LG enV 2 dimensions are 4 in high by 2.13 in wide and 0.65 of an in in diameter. The weight is 4.23 ounces. The LG enV 2 is fitted with a QWERTY keyboard, a 2.4 internal screen and a music player. There is also an auto complete feature for text, images and video.
The enV 2 also synchronizes the music from the phone to the computer. There is also a microSD memory port for 8 GB of storage. A 2-megapixel camera and camcorder are included as well as a picture editor. CDMA technology, IM, Web 2.0, one touch speakerphone and voice commands are available.
Cellphone Dimensions: the Motorola Z9
The dimensions of the Z9 are 4.48 inches by 2.11 inches by 0.55 of an inch. It weighs 4.9 ounces. The phone utilizes 3G technology for rapid data access. There is also a GPS application built in as well as instant messaging. For wireless communication, Bluetooth is included. Video sharing and a 2-megapixel camera are also part of the package.
The Z9's display measures 2.4 inches. The battery permits for 3 hours of talk time. The standby rate is 12 days. Email and Motorola's Crystal Talk technology for clearer voice signals are also included in the phone.
The cellphone dimensions are evolving rapidly due to improving technology and intense competition. In the fast changing world of cellphones, today's standard size will be obsolete in a few years or months.