Broach dimensions differ, but the internal holes are usually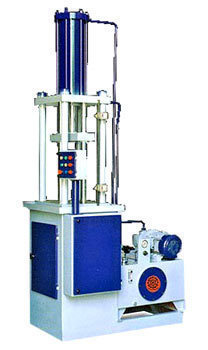 0.05 to 13 in (1.3 to 330 mm). The surface broach range is around 0.075 to 10 in (1.9 to 250 mm). However it is not uncommon to come across 0.02 to 20 in (0.51 to 510 mm). The broaching speed ranges from 20 to 120 surface feet per minute.
What is Broaching?
Broaching is a procedure wherein a shape is cut. This is done by moving the broach cutting utility on the object. The broaching tool or broach can be used on different materials like plastic, composites, wood, hard rubbers, graphite, aluminum and others.
The broach dimensions with respect to the teeth grow in size. All the teeth will take off the extra material slowly. This will produce the desired shape. The shape will be obtained when the broach tool has made the final pass.
Broaching Machines
The broaching machine is the equipment used to finish the surface. This metal cutting machine is used by pushing the broaching utility on the work piece surface. The broach tool works like a cutter with the teeth set in rows.
The broach tool and the work piece centerline are aligned so the offset is at 1 degree. This will produce the scalloping effect on the work piece. This makes it easy for the tool to shear. The tool rotates while the work piece will remain steady.
Types of Broaching Machines and Other Applications
The table up internal broaching machine is used for conducting floor level work and resolving relocation issues. The vertical dual ram surface broaching tool is designed for use on large work pieces.
The machines can be used in many ways. They are used for casting operations, forging, screw machine parts and stamping. These equipments are also used to make fine surface finishes in cars.
The machine can also be used in the power sector and aerospace industries. Of course they can still be used for internal keyways, for which they were originally made. The machine can also be custom made.
Many of them have a cycle time of 5 to 30 seconds. The surface finishes are around 16 and 63 microinches but it can also be 8 to 125 microinches. The specs will vary depending on the broach machine.
The broach dimensions that the machine can handle vary. Due to their high cost the customized broach is used judiciously. A customized broach will cost anywhere from $15,000 USD to $30,000 USD.