Fit is an important consideration when buying clothing. That is also the position of Berghaus, a widely know brand that makes very fashionable jackets. That's why when looking for a Berghaus jacket to buy, you must make yourself well-informed first about the sizes available.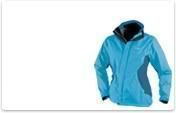 The Berghaus jacket sizes offer different measurements for the chest and for the arm length. We will give you a helpful summary. Read on.
The XS size will fit men with 33 to 35 inches chest measurement. The arm length measures 32.5 inches. Jackets that are sized Small has chest measurement between 36 and 38 inches. The arm length size is 33 inches. Medium-sized jackets have a chest measurement of 39 to 41 inches; the arm length is 34 inches. Berghaus jackets that are sized Large have chest measurements of 42 to 44 inches and an arm length of 35 inches. The bigger sizes – XL, XXL, and XXXL – have chest measurements of 45-47, 48-50, and 51-53 inches respectively. Their arm lengths are 36, 36.5, and 37.
Berghaus has a very varied option of different sizes to fit different body types. You shall find the perfect fit for you from the ones available.
Caring for your Jacket
Berghaus jackets are nice investments. However, since they do no come cheap, it is but fair that you care for them to ensure that they will last a long time.
Special care and attention are required to keep your jacket looking like brand new. To be able to maximize its use and your dollar's worth, you must follow the special care instructions attached to every jacket to make sure you are not doing anything that may harm it.
Generally, you have to follow the recommended guidelines below:
* Machine wash your jacket in warm water, at a 30 degrees Celsius temperature. Use either liquid or powder detergent but make sure they are gentle so as to keep your jacket's breathability intact.
* It is not advisable that you use fabric softeners and conditioners.
* Check your jacket's label if it can be tumble dried at low heat. If it cannot be, you may air dry it thoroughly.
* In case of stubborn dirt and stains, use a non-biological detergent. Again, make sure that it does not contain fabric conditioners.
* For waterproof jackets, which are treated with DWR or durable water repellent finish, you may find suitable solution in case it starts to become worn out. Those treatment solutions are available in either spray-on or wash-in application.