A purse is an alternative to a small bag if a person is to carry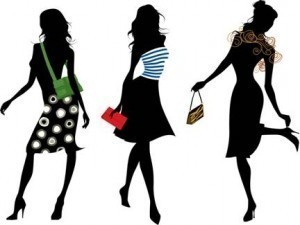 nothing more than a sum of money and some small accessories. Thus, purse dimensions should produce the right size of a pouch for easy carrying, handling, and concealing.
Items and Accessories Fit for a Purse
These are items fit for putting in a purse: a few coins and bills, make-up kit, key chain, lighter, wipes, and some jewelries or accessories. Purse dimensions of 3 by 5 or 7 inches, with inside compartments secured with zippers will do. Slightly bigger items like hankies and eyeglasses cannot fit with other items in a purse, except when placed there as a sole item. Thus, in the design of a travel pouch bag, purse measurements should be determined by the limited things intended to be put inside. Bigger items need a clutch bag.
Carrying a Purse
Purses are meant either to be hand carried, secured in secret pockets, or be placed in a small hand-carry or shoulder bag. When hand carried, purse dimensions and design should take into account easy and secure grasping by a hand. Some designs add a leather loop at a corner to insert a hand in. Purse measurements are also contained to a width manageable by an easy grip. A width of 3 to 3.5 inches should be enough for an average hand to clutch.
Some purses are designed to be placed in secret pockets of coats or as a holster pouch concealed by a coat. These types basically have the same purse dimensions as those defined above. However, they are of sturdier materials, like pure leather or synthetic leather, rather than soft pouches. The holster type has the same purse measurements but with slim strap belts to secure it below an armpit and covered with a coat. This is best for placing in large sums of money, some jewelry, or a passport.
Handling a Purse
Besides being compact, purses should also be easy to handle. Thus, purse dimensions should allow taking in and out of items easily at the same time that it stays roomy enough. Purses with multi-sections will do the trick. A pouch with a 9-inch width can be designed as a folding purse with 3 sections. This is very easy to carry and handle. Purse measurements can be adjusted this way for more convenience.
Securing a Purse
The best way to make sure that items in a pouch are secured and kept intact is by equipping it with zippers. Main zippers should run the entire width or length of a purse. The same with the opening of the sections inside.