Known as a kind of stool that is suitable for a bar or a public house, a bar stool is popular in homes because it is used for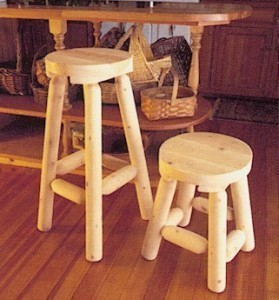 seating in home bars and kitchen counters. This stool has different styles and sizes. It can be used to have a higher view when socializing, drinking as well as eating. The stool can be made from various materials like wood and metal. If you like to have this type of chair in your place, it is important to take a look at the different bar stool dimensions so that you will know which dimension suits your home bar.
Different Dimensions of the Chair
If you are in search for a stool that can be used by adults and children, then you can purchase a bar stool that has a height of 24 inches. The width of this stool is 16 inches. This chair can be used by children when doing their homework and at the same time, you can use it for to relax while preparing food for your family. On the other hand, if you are in search for the standard bar stool, then it is best to choose the chair that have a seating height of 30 inches. This stool can easily match with kitchen counters that have a standard height of around 40 to 44 inches. The usual height of this stool is 42.5 inches while its width is 16 inches.This bar stool is also used in restaurants and bars.
If you are looking for an extra tool bar stool, then it is best if you purchase a chair that have a height of either 34 inches or 36 inches. This chair is commonly used for restaurants that have contemporary style of pub tables. Finally, if you want your place to become more attractive and elegant, then you can buy the vanity counter stools. These chairs usually have a height of 18 inches and a width of 15 inches.
Additional Information and Other Important Details
For the comfort of everyone, manufacturers of bar stools use high quality foam for the seat of the chairs. Some of the materials that are commonly used for manufacturing these stools are polyurethane and bamboo. In commercial establishments, counter stools made from aluminum are very popular. To create a retro look at your place, you can purchase stools that are made from vinyl and chrome. If you need stools that are durable and can last for a long time, it is best if you purchase chairs that are made from stainless steel.