If you count it as one, the Vatican City is one of the world's smallest cities. It is only about the size of a golf course and has less than a thousand residents. The Vatican is like a walled society that can be found inside of Rome, Italy. It is so small that it has not one street sign.
Do not underestimate the government that runs this enclave. For a city that has no street signs, its post office has been very efficient. You will never have to worry about getting your mails to its rightful owner. It will get there fast!
Aside from being so small, the Vatican is also noted for its power. It is also one of the few countries, maybe the only, that has no permanent citizens. The residents who get citizenship are usually those who work at the Vatican including their immediate family. Their citizenships are revoked as soon as they stop working.
There are a couple of other nations that have been noted for being so small either in population, area, or both. One of them is Monaco. It is so small, about the size of New York's Central Park but it is thickly populated. Over 35,000 residents dwell in only 0.8 square miles of land area. Yes, it is that small.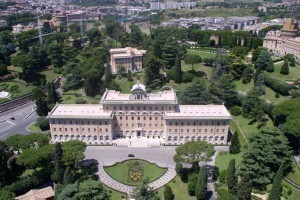 For your information, Monaco is much bigger now than it used to. There are about a hundred acres that were reclaimed from the sea to be added to its land area. If that is not the case, it could be even smaller than the Vatican.
Aside from Monaco, there is also Male, the capital city of Maldives. Maldives is a small country so it is not surprising that its capital city is one of the smallest in the world.
Male is worth praising for its rich produce of fruits, vegetables, as well as seafood. Tuna is the main star of its trade industry. Aside from that, you will also enjoy buying handicrafts from every store in the city. Maldivian handicrafts are definitely wowable.
Durbuy, located in Belgium, is another small city. It is known as the flower town so you can say that its size does not serve as a hinder to its beauty. Ferdania, located in Saudi Arabia, is another small city. To date, it only has one school, one police station, one market, and one gas station. If you ask us, definitely that speaks a lot of how small the town is!