Wheelchair Dimensions matter, especially to those disabled people who depend on them to get around. Do you want to make life easier for someone you love who needs to use a wheelchair?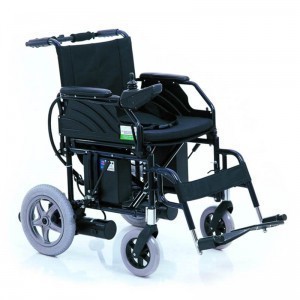 Before you search the market, it's important for you to get to know the various wheelchair dimensions out there that you can choose from so you can provide your loved ones with a comfortable way to get around.
Aside from the electric or manual types of wheelchairs, if we were to make other divisions with the types of wheelchairs around, we could probably narrow down the list to two main types – the adult-sized types and the ones for children. Various dimensions are needed for both.
For the Sizes Required for Adult-Sized Wheelchairs:
The wheelchair dimensions for adults include the following: About 27 inches (or 685 mm) for the lap height, around 43 to 51 inches (equivalent to 1090 to 1295 mm) for the eye level, eight inches (which is 205mm) for the toe height, 19 inches (or 485 mm) for the seat height, and about 30 inches (or 760 mm) for the armrest height.
Other dimensions for this include: 26 inches (660 mm) for the outside rear wheels, 42 inches (or 1065 mm) from those wheels to the footrests at the front, 6 inches (which is also 150 mm) for the front area of the footrest, and 18 inches (or 455 mm) for the width of the footrest.
For the Most Common Wheelchair Dimensions for Pediatric Use:
Toddlers or children who are below six years of age are required to use pediatric wheelchairs to provide safety and comfort, and, of course, mobility. Those who use these types of wheelchairs need this for various reasons.
But before you make your purchase, you may have to consult your child's physician or physical therapist. They would be able to help you with essential factors to consider in buying the wheelchair such as the provision of support, additional features that may be needed, and if you may need to give your child an electric or manual type of wheelchair.
There are various categories for this type: The small child wheelchairs, the standard wheelchairs, the specialty wheelchairs, the lightweight or sports wheelchairs, and the child/junior/growing pediatric wheelchairs.
Different dimensions for this include: 2.5 x 5.5 for small ones, 3 x 7 for medium-sized types, and 3.5 x 8.5 for large sizes. Others have dimensions of around 550 x 165 x 330 or 305 x 140 x 1340 mm (WxHxD).
From this data, you could probably see that you do not need to conform to some of the standard sizes if you can have other choices available with the wheelchair dimensions. Aside from that, there are also certain wheelchair companies that would, perhaps, be happy to make a custom-fit type if you prefer. So, keep wheelchair dimensions in mind and ensure you get what you need.