A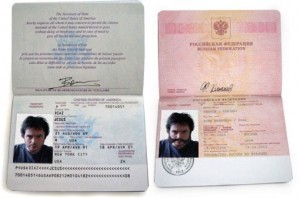 passport photo is the identifying photo of a passport holder. It is usually found in a single page together with the holder's biographical data.
Passport photo size varies from country to country. In the United States and Thailand, a passport photo must be 2 x 2"; in Canada it has to be 7 x 5cm; in China 4.8 x 3.3cm. Many countries including the United Kingdom, Italy, Australia, Switzerland, Singapore and the Philippines follow a "standard" 4.5 x 3.5cm.
Regardless of the size, it is important to remember that passport photos are cropped (trimmed) before they can be used. To make the pictures valid, the photographer must leave ample space around the subject for cutting.
US Passport Photo Size Requirements
Each country has its own guidelines for creating acceptable passport photos. For example, a US passport photo must meet the following standards:
– Photo must be 2 x 2 inches
– Photo must be taken against a plain white background
– Photo must be free from blemishes
– Subject must be clearly shown
– Subject must face fully forward, eyes wide open
– Eyes must be 28-35 millimeters above the bottom of photo
– There must be enough space above and around subject's head
– Subject must be in decent, collared attire
– Part of subject's shoulders and chest must be
– There ought to be no shadows (say in the background)
– Taking Correct US Passport Photo Sizes
– The US passport photo size of 2 x 2" is the same photo size used for visa applications such as immigrant visas, unless otherwise stated. It is important to adhere strictly to requirements.
For photographers, these guidelines must be used in taking US passport photos:
– Make sure the subject is facing directly ahead, head straight
– Place the camera at subject's eye level
– Use a tripod to avoid movement
– Use good lighting and a white wall or curtain to avoid shadows
– Take the photo about 4 feet away from the subject
– Print on thick photo quality paper
More Passport Photo Requirements
US passport photo specifications state that if the subject normally wears glasses, they should be worn. However eyeglasses often cause glare so one can try both kinds of photos.
When submitting US passport photos together with an application, follow instructions exactly. For example you may have to write your name on the back of each photo. Canadian law requires that the photographer's name and contact info be printed on the back instead.
Not all countries require a white background color. The Philippines with its new machine-readable passports requires a blue background.