A logistics company based in Memphis,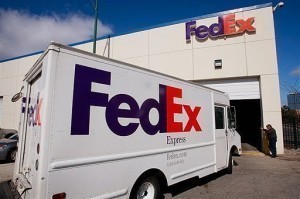 Tennessee, Fedex Corporation was established in January 1998. The acquisitions of other freight companies by Fedex contributed to its expansion in the 2000s. The company is one of the leading freight management firms in the world today. It offers courier services in different countries including the United States, Canada and Philippines. To know the present Fedex network size, it is best to look at the number of its subsidiaries, the number of people working for the company as well as the financial performance of the firm.
The Size of Fedex Network
What is the Fedex network size? The first thing to look for when determining the size of the company is its employees. In 2009, the estimated population of Fedex employees was at least 280,000. Aside from employees, it is also necessary to have ideas about the financial performance of the company.
In 2008, the total revenue posted by the firm was $37.953 billion. In the same year, the operating income of the company was $2.075 billion while the net income was $1.125 billion. The total assets of the company were $25.633 billion and the total equity was $14.526 billion.
The company has eight subsidiaries, which include the Fedex Office, Express, Ground and Fedex Freight. The other subsidiaries of the firm are the Fedex Custom Critical, Supply Chain, Trade Networks and Fedex Services.
Additional Facts and Other Interesting Details
To improve the performance of the firm, Fedex offers political donations in different countries including the United States. Since 1990, the freight management firm has donated at least $21 million to Republicans and Democrats. Because of these donations, the company developed strong ties with the members of the U.S. Congress and White House. One of the benefits that the company got from offering political donations was the $9 billion-deal with the United States Postal Service in 2001.
Aside from political donations, the company also launched different advertising companies to enhance its financial performance. Additionally, the firm hosted major sports events such as the Champ Car World Series. Moreover, it sponsored participants in car racing tournaments like the NASCAR Sprint Cup.
Aside from car racing tournaments, Fedex sponsored major golf, tennis and football tournaments. Since 2007, the company sponsors PGA Tour's Fedex Cup. In addition, it sponsored the FedEx Forum tennis tournament in Memphis in the early 2000s. Lastly, the company is one of the major sponsors of the Orange Bowl football tournament, which is annualy held at Miami in Florida.