A cable television network based in the City of New York, Music Television (also called MTV) is managed by Viacom. The network was launched on 1 August 1981 to feature music videos hosted by video jockeys or VJs. MTV became popular in the 1980s, which led to the introduction of different television programs like reality shows in the 1990s that attracted viewers from many countries.
Music Television is affiliated with numerous channels in the United States and other countries including Germany, Turkey and Portugal. The size of this cable television network can be determined by looking at the list of MTV programs and channels.
The Size of MTV
How big is MTV? Music Television has 49 music series including the television programs "Making the Video," "Hottest MCs in the Game" and "AMTV." Aside from music series, this cable television network has 25 news series, which include "Teen Cribs," "True Life," "My Life" and "Detox."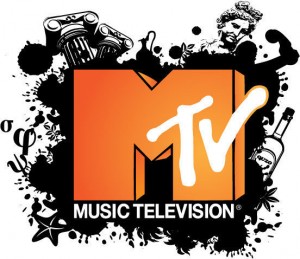 Music Television reality television programs are categorized into five, namely general reality shows, celebrity reality programs, comedy reality shows, game shows and sports. The television network has 79 general reality shows, 23 celebrity programs, 12 comedy programs, 41 game shows and 8 sports programs.
In addition to reality programs, Music Television owns the right to broadcast 71 scripted shows including "The Vampire Diaries," "Human Giant," "North Palm Wrestling" and "South Park." Additionally, the television network has 13 talk shows such as "Dogg After Dark," "The Jon Stewart Show" and "The New Tom Green Show." Moreover, the network has 18 seasonal television programs, which include "Summer in the Keys," "Backstage Pass Week" and "MTV New Year's Eve."
Additional Facts and Other Interesting Details
Another way of determining the size of Music Television is by identifying the number of MTV channels internationally. MTV has 42 channels in North America, which include Palladia in the United States, TV Land in Canada and MTV Hits in Mexico. The television network has 18 channels in South America such as VH1 Latin America in Chile, MTV Hits in Brazil and VH1 Soul in Argentina.
Music Television has 121 channels in Europe including Nick Premium in Germany, Game One in France and VH1 Europe in Hungary. The television network is also present in North Africa and Middle East. The network has 5 channels in the regions including Nickelodeon Arabia and Nickelodeon Israel.
The network has 32 channels in Asia Pacific, which include Nickelodeon Korea and VH1 Thailand. Lastly, Music Television has 3 channels in Central Africa, South Africa and Slovakia including Nickelodeon.