What is the Size of a Laser Toner?
A laser toner is a substance used in laser printers as well as photocopying machines to that enable these machines to properly print out the texts as well as pictures and graphic images.
There are basically two types of laser toners available today: liquid and powder. Both these types have their own advantages and disadvantages which means that the choice between the two is basically dependent on your preference, as well as the type of laser printer that you have.
What is the Size of a Laser Toner?
Laser toners come in cartridges that are specific to every model and brand of laser printer. This being said, before you purchase your laser toner cartridge, make sure that you check the brand or manufacturer of your printer as well as the model.
Laser toner cartridges come in various sizes. These may come in packages measuring approximately 7.1 inches in height, 15.7 inches in width and 5.4 inches in depth.
These values are equivalent to 181 millimeters high, 399 millimeters wide and 137 millimeters deep.
There are also laser toner cartridge packages that come in measurements of 14.37 inches in width, 3.94 inches in depth and 4.33 inches in height. These dimensions are approximately 365 millimeters wide by 100 millimeters deep by 110 millimeters high.
Another toner packaging size comes in dimensions of 14 inches wide, 9.5 inches deep and 6.8 inches high. In millimeters, these are equivalent to approximately 356 in width, 241 in depth and 173 in height.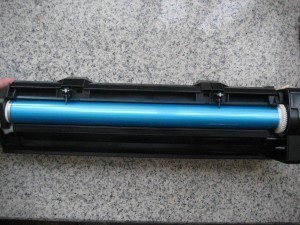 Again, the dimensions may vary depending on the brand and model of your laser printer. For best results, check out laser toner cartridges from recognized dealers or partners of your specific printer manufacturer.
Choosing Between a Powder Toner and a Liquid Toner
As mentioned above, there are advantages and disadvantages for each type of laser toner. Basically, when you use a liquid laser toner you will not have to wait for your printer to warm-up first before you can print.
The texts and images are also more attached to your paper.
On the other hand, with a powder laser toner, you don't have to wait for your printed material to dry before you can touch it. Liquid toners usually smudge or smear on paper when you touch your printed material directly from the printer.
The colors also appear more vivid when you use a laser toner in powder form. With a powder laser toner however, you have to know the size of the powder particles in order to see how finely-printed your materials will appear.
The smaller the particles, the better the resolution so always check this first before buying your powder laser toner.