It isn't easy to determine the size of WordPress as it is growing all the time. As of December 2010, 16 million blogs are on the site. The number of publishers is around 32 million.
Other Statistics
Over 16.7 active installations of the WordPress software has been done. The following are some of the other stats concerning WordPress blogs. Note that these figures are only for the blogs using the WordPress hosted blogs.
If the self-hosted WordPress blogs are included, the figures will be much higher. However it is difficult to determine the total number for the self-stored because they utilize assorted tracking systems.
Number of Readers
The size of WordPress can also be determined by the number of blogs there. A study by Quantcast shows that over 250 million individuals visit one or more WordPress blogs monthly. Each month, these people view 2.3 billion pages on the WordPress blogs.
Languages in Use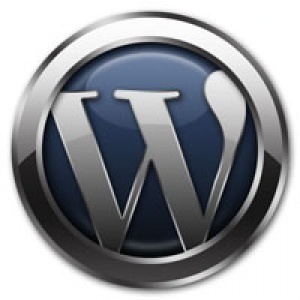 Currently, WordPress blogs can be read in more than 120 languages. English makes up 66% of all the blogs at WordPress. This is followed by Spanish at 8.7%, Portuguese at 6.5% and Indonesian at 3.5%. 2% of the WordPress blogs are in Italian.
1.8% of the blogs are in German, while French make up 1.4%. Russian blogs comprise 1.1% of the WordPress blogs. Vietnamese also make up 1.1%. 1% of the blogs are Swedish.
Other languages you can read on WordPress are Swedish, Turkish, Dutch, Greek, Polish, Thai, Hungarian and Mongolian. There are also Bulgarian, Norwegian and Arabic blogs on the site.
Number of Blog Posts
This number can vary from day to day. On the average, over half a million new posts are added daily to the blogs. The readers post almost 410,000 new comments on the blogs.
Facts about WordPress
WordPress is what is known as a hosting provider for weblogs. It was opened for beta testing on August 8, 2005. Its public opening took place on November 21, 2006. The site is operated by the WordPress program. The site earns money via Google Adsense advertising, VIP features and paid upgrades.
Originally, the site was intended to be by invitation only. Unless specified by the blogger, registration is not required to comment or read the blogs.
The size of WordPress is steadily growing. Although there are many similar companies, WordPress remains one of the biggest. In the last quarter of 2010, Microsoft announced that it would enter into a partnership with WordPress.