Known for its impressive micro-blogging and so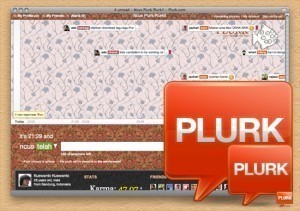 cial networking features, Plurk makes it possible for registered users to send plurks, which is a term that stands for updates. People use it via links or short messages, each of which includes up to 140 text characters. Created by the A-team, this multilingual micro-blogging site was launched in May 2008. In addition to these interesting facts, it is also nice to learn the extent reached by Plurk.
The Size of Plurk
How big is Plurk? It is easier to determine the size of Plurk by identifying the areas where it is highly popular. Based on reports, this micro-blogging site is very famous in Asian countries like Indonesia, the Philippines and Taiwan. According to the statistics, this site is ranked 26th overall in Taiwan, which makes up approximately 31 percent of its overall traffic. Likewise, 29 percent of its overall traffic comes from Southeast Asian countries.
Additional Facts and Other Interesting Details
Plurk is a commercial micro-blogging site wherein people are required to register first before they can enjoy and experience its various outstanding features. Designed to serve as a communication medium, it aims to connect the world of social networks and blogging. Furthermore, it also aims to simplify and bridge the gap between instant messaging and e-mail messaging.
The term 'plurk' comes from the shortened form of the words 'people' and 'lurk.' Besides this, it also blends the words 'play' and 'work.' The term 'plurk' may also stand for the terms 'peace,' 'love,' 'unity,' 'respect' as well as 'karma.' The interface of this social networking site features updates, which are arranged horizontally following a scrollable timeline. This interface makes use of the scripting language called JavaScript and can be updated via the web development technique referred to as AJAX.
Registered users of Plurk can easily send important updates to special friends. More importantly, they can also share a wide variety of media files including videos and photos. Friends can also engage conveniently in special group conversations. In addition to the usual text micro-blogging process, users can even send colorful emoticons.
On December 4, 2009, the developers of Plurk.com launched a public access to the application-programming interface. By July 2008, this social networking site became available in more or less 20 different languages. Plurk decided to host a translation web site, the primary purpose of which is to aid translate verbs/qualifiers. Because of the rapid increase of its popularity, it has become the primary competition against the micro-blogging service called Twitter. It received plenty of online attention in June 2008.