What is the Biggest Country?
A term commonly used to refer to territory or a political division, a country can be used to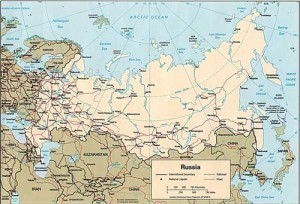 talk about geographical as well as political entities. Countries differ on the culture, beliefs and traditions practiced by people living in these areas. Aside from these, the entities can also differ based on sizes. To enhance our understanding on geography, let us have a profile of the biggest country in the world.
Profile
What is the biggest country in the world? According to geography experts, Russia (also known as the Russian Federation) is considered as the biggest country. The area covered by this country is 17,075,400 square kilometers. This place shares borders with other nations including Finland, Norway, Poland, Estonia, Ukraine and Georgia. Additionally, the country has maritime borders with the United States and Japan. With a population of at least 142 million, Russia is known as the ninth largest country in the world.
Because of the large area covered by the country, it has 11 time zones and it has the largest resources for energy and mineral. Aside from these, the nation is known to have the biggest forest reserves. The climate in the country is influenced by several factors like the Indian Ocean's warm air masses. The distinct seasons in the area are winter and summer. People in the area can still experience autumn and spring but for brief periods of time only.
The economy of the country is improving after it experienced different crisis in the 1990s. The factors that contributed to the economic growth in Russia are the rising oil prices as well as the increasing foreign investment. Another factor that affected the growth of Russian's economy is the improving tourism in the country.
Some of the most famous tourist destinations are the Saint Petersburg as well as the Moscow. In the Saint Petersburg, tourists will find the topnotch museums Hermitage and Tretyakov Gallery. Aside from these, people can also find theaters in the area such as the Mariinsky and Bolshoi. In addition to these, tourists can find the popular churches in the world at Russia. These include the Cathedral of Christ the Savior, the Church of the Savior on Blood, the Saint Basil's Cathedral and the Saint Isaac's Cathedral.
Other popular tourist destinations in the country are the Palace Square, the Red Square and the Peter and Paul Fortress. When it comes to getting souvenirs and keepsakes, Russia is known for Matryoshka dolls, papaha warm huts and fur clothes.