It's easier to see what junk bags fit certain garbage containers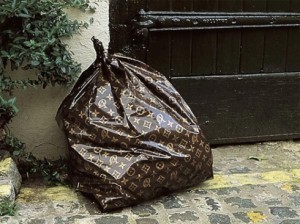 by matching garbage bag dimensions with container capacity. Here are trash bags sizes and their load capacities, and other facts about them.
For 60 Gallons Containers
Sixty-gallon containers need 25 by 17 by 54 inches bag measurements. The ideal gauge for this purpose is a 3 or 4-ply thickness or LLDPE 0.98 mil. Packs are in a hundred bags per case. Other dimensions are 38 by 60 inches, with a 3-mil gauge.
For 56-Gallon Containers
For bigger waste containers with a capacity of 56 gallons, trash bags sizes compatible should have 25 by 17 by 48 inches garbage bag dimensions. This size is available in 50 pieces per pack in 4-ply thickness. There are also 3-mil and 4-mil gauges. They are designed for extra heavy duty junk packing.
For 55-Gallon Capacity
There are plastic bags in easy dispensing packs for faster trash packing. This type is useful in fast food chains, restaurants, and hospitals which produce bulks of junks several times a day. They also come in 2-ply thickness. The garbage bag dimensions are 22 by 14 by 58 inches. Trash bags sizes to choose often depend on the kind of debris to be placed in them.
42-Gallon Trash Bags
Trash cans with 42-gallon capacities need 33 by 48 inches bags each. For heavy or wet trash loads, prefer those with 3 mil thickness. There are also those with twist ties and arranged with easy ready-to-pull dispensers.
For 31 to 33-Gallon Containers
For trash containers with a 33-gallon capacity, garbage bag dimensions compatible are 23 inches by 10 inches by 39 inches. They are sold in packs of 100 pieces each. For heavy duty waste packing trash bags sizes come in 2-ply plastic sheets. Other measurements for these capacities are 23 by 10 by 40 inches with 3-mil thickness or gauge.
For 20-30 Gallons Trash Capacities
For lesser loads like 20 to 30 gallons, the ideal among trash bags sizes is sized 16 by 14 by 37 inches. They come in 200 pieces per pack with some having a 3-mil thickness. This is good for ordinary and extra heavy duty waste packing.
Colors
Bags come in either black or clear color, no matter what the sizes are. Black colors are for wet, smelly, and unsightly wastes. They keep both handlers and bystanders from seeing the filth inside them. Clear colors are for dry rubbish like paper, cardboard, and styrofoam containers.