There are many different photo frame dimensions, but some have become standards. These are the ones that are often used, and they are also easy to find.
Standard Picture Frame Sizes (in Inches)
The standard dimensions are 4 x 6, 5 x 7, 8 x 10, 11 x 14, and 16 x 20. Recently, the 6 x 8 has also become quite popular. Other sizes you will come across are 3 1/2 x 5, 3 x 3, 4 x 4, 4 x 5, 5 x 5, 6 x 6 and 8 x 12. There are also 8 1/2 x 11, 8 1/2 x 16-1/2, 9 x 12 and 10 x 13 photo frame dimensions. In some cases 11 x 17 and 12 x 12 frames are also available.
How to Size Frames Correctly
The first step is to measure the picture vertically and horizontally. Take down the measurements. The next step is to determine the matting size. All pictures have to be matted prior to framing in glass. This is necessary so the photo does not stick to the glass. This will happen over time if matting is not done.
The basic rule is to add 1 to 1 1/2 inches to the photo's side. It is good practice to add the same number of inches on all the sides. This will ensure the picture is centered in the frame and matte. This measurement will become the interior dimensions of the frame.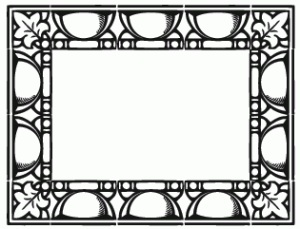 If the photo measures 5 x 7, it should matte to an 8 x 10 frame. This is the typical frame and matte size. If the photo measures 6 x 10, the matte will be 9 x 13. This will be the frame window size. Other photo sizes will require other matte dimensions.
Other Information
There are many types of frames. When choosing one, always go for the type that will draw attention to the photo. A beautiful frame is nice. But remember, it must be to enhance, not distract from the photo.
The styles should also match. For instance, black matte, silver frames work well with black and white picture frames. Make sure the frame and picture complement one another.
Before you take pictures, it is always a good idea to know the many different photo frame dimensions. They are part of the whole image. The photo and the frame have to be considered together. That is the key to producing good photos.