Canada is a country in North America that is covered by three major bodies of water: the Atlantic Ocean on its east side, Pacific Ocean on its west side and the Arctic Ocean on its north side.
Because of British and French occupation back in the 15th C, a lot of the country's cultural influences were derived from these two settlers.
Square Miles of Canada
By total area, this includes the country's various bodies of water, it is the second largest country in the world; coming in second after Russia. Square miles of Canada is pegged at 3,854,085 which is equivalent to approximately 9,984,670 in square kilometers.
About 8.92% of its total area is taken by the country's bodies of water. This is approximately 344,080 square miles or about 891,163 in square kilometers.
By population, Canada ranks as the thirty-sixth most populous countries in the world. To date, it is estimated that there are 34,309,000 residents living in Canada.
This means that with the country's total area, Canada has a population density of about 8.5 for every square mile or 3.3 for every square kilometer.
Things to See and Do
Canada's rich history and diverse culture make it one interesting place to visit no matter what month of the year. From skiing down the snowy slopes of Vancouver to catching glimpses of polar bears in Manitoba, kayaking in Saskatchewan and hiking in Newfoundland and Labrador; Canada is teeming with activities for the adventure-seeker.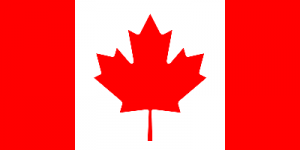 There are also the country's famous farmers' and open markets particularly Saint John's Farmers' Market in New Brunswick. For a taste of the country's French influences, Quebec is the place to go.
Cobblestone streets, horse carriages, chateaus, and churches take visitors back in time. The walled city of Quebec is actually listed as a World Heritage Site by UNESCO.
Festivals
Festivities celebrating historical moments of the country, paying homage to great artists that the country has produced through art festivals, music festivals, harvest festivities plus colorful cultural festivals showcase the country's rich history.
Bard on the Beach is an arts and culture festival that celebrates Shakespeare through plays staged by the waterfront of Vanier Park in Vancouver.
Food and Wine festivals are also held throughout the country, in several of its provinces. Cornucopia Festival in Whistler, British Columbia where different world-class chefs from the region, restaurateurs and vintners allow guests to sample some of their best-tasting food and wine.
There is also the Summerside Lobster Carnival in Prince Edward Island where the island's heritage is celebrated annually.
There are plenty of things to see and do for guests visiting Canada and its multi-cultural heritage make it an interesting spot to visit any time of the year.