Sliding doors are a good choice when you want a beautiful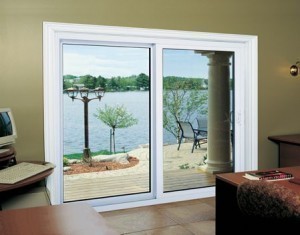 and sturdy enclosure to provide privacy for your home or office. If you plan to install some sliding doors for your office or home, following a few guidelines on the most appropriate sliding door dimensions may be the key in making the process of putting up doors work to your satisfaction.
Sure, it sounds a bit complicated especially if you choose to be your own handyman. But if you stick to the sizes that should fit the requirements for the space allotted for these doors, you may be able to shop for the right sizes and put them up with ease even if you have to do the task alone.
While sizes for these doors are important; other factors should also be included.
So, here are some additional notes to bear in mind:
Check the Glass Features.
One of the features of the sliding doors that you have to consider is the glass feature. Included in this are the probable size requirements that you would need and other safe and stylish glass features.
For the standard sizes, a width of around 24 inches, 30 inches, 36 inches, and 40 inches are deemed most suitable. Its standard height measurement would be around 96 inches.
While these standard sliding door dimensions can be followed, you can also choose to have these doors custom made for you to fit the space where you would like to put these doors up.
A tempered glass that has a thickness of about 5 mm is considered a standard requirement. This may be clear or frosted according to your desires.
While it may be optional to have locks included with the panels of the doors, this may prove to be a handy additional feature if you choose to have doors made with these features.
Examine the Roller System of the Doors.
If you want doors to avoid possible wear and tear, you should make sure that it has a sturdy roller system included. A standard requirement for the pressure for the panels and tracks would be about 3 pounds in order to slide with ease.
You may also choose to have your panels in a sliding motion or remain stationary.
Don't Forget to Acknowledge the Door Tracks at the Bottom.
For the bottom door tracks, the American Disabilities Act or ADA requires about 3/8 inches be used. Some manufacturers may provide you with the upgrade or recession of the sliding doors if you like.
Know the Additional Features it May Provide You.
Best of all, the sliding doors that you will use at home or at work should give you flexibility and safety along with its other stylish features. If you were able to purchase one that is said to be environment safe, then, that's a good bonus since most of these products may require less time to maintain it. That means lesser work for you.
So, brush up on your knowledge on the current requirements for sliding door dimensions, and see what other features you could avail of in the market. All these things will give you better and safer sliding doors for you to use.