Dimensions of a BBQ Smoker
If you are to take the different dimensions of a BBQ smoker,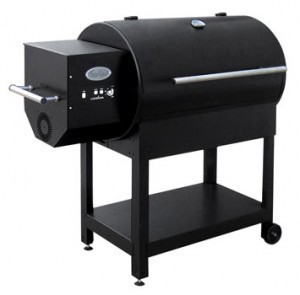 it would be helpful if you have a little knowledge about the best types in the market.
Most of the products that are worthy of your purchase may cost about a bit over four hundred dollars ($400), but you can be assured of its great quality and lasting convenience.
Here are five of the must-have products available:
One: The Open Range Smoker Model of the Good One
This type of smoker being sold in many stores is also known as the Model 30-P. Although smaller than other smokers around, it offers you precise controls on the cooking temperatures. This has many uses: For grilling and smoking, and also like an oven. Thirty (30) by twelve (12) inches are the dimensions of a BBQ smoker of this type.
Two: The Smokette Elite of Cookshack
Another great product is created by Cookshack that can be used in commercial places such as restaurants and pubs, and also in your own homes. This compact model is consumer-friendly with certain useful controls to help you smoke and grill delicious foods. Its dimensions, measured in inches, are 20.5 W by 19.5 D by 31.75 H.
Three: The 20 inch by 30 inch by David Klose
David Klose is synonymous to convenient, functional, and great quality smokers. To make your purchase, it would be simpler to get in touch with Klose and having your smoker delivered right at your doorstep.
The twenty by thirty inches model is highly recommended. It comes with a firebox, has a capacity of around 900 square inch for its space for cooking in the Main Chamber, and around 400 square inch space in the Firebox.
Four: Pitts & Spitts P-C1830 Model
If you see this product, you may notice that it is typically sold higher than most of the other smokers in many stores. But many consumers actually don't think twice in purchasing this because this comes with a solid-built construction that makes this product last a long time.
What's more, this product is perfect for beginners because it is simple to use. It has dimensions of 18 by 30 inches for its diameter and length, respectively.
Five: The Model 48 Patio of Lang
One more smoker that you should be checking out is the Lang Model 48 Patio. Those who already bought this say that it is one of the heaviest models around that is solidly built. It also has a longer life of usage and provides controlled heating features.
The Lang 48 Original has the following dimensions: about ¼ for its plate steels, 3/8 inches for the handles, 3 inches for the trailer, and 13 inches for the aluminum wheels. Its cooking surface is about 6.30 square feet with square tubing and mesh racks. It actual size is 10' L by 69" H by 49" W, and weighs about 820 lbs.
Various dimensions of a BBQ smoker are out there. But to ensure yourself that you're getting the best units, you may need to remember to study the different types and check what your preferences are in terms of quality and funds.