Most Popular French Cities
If you think Paris is the only popular French city, think again. There are many other cities in France that will surely make every kind of visitor go 'wow!'
Here is a list of the most popular French cities. We also give you some notes on why they click and what makes them attractive to tourists and locals alike.
* Paris – it may not be the only popular French city but it is definitely the first on the list. It is definitely worth all the hype with the beautiful Eiffel Tower in tow. But more than the scenic view of the spectacular tower, you would also love to know that the City of Light has more attractions on offer. There's its active street-life highlighted by numerous cafes and restaurants; the wonderful constructions namely The Louvre, the Hotel de Ville, and the Arc de Triomphe; the countless museums and galleries that feature a rich history together with a tasteful artistry; the flea markets where you can get great and fab finds at a price you can afford; and the Disneyland Resort Paris.
* Nice – If you are more of a beach bum than a metropolitan individual, taking a trip to Nice is definitely a 'nice' idea. It offers both the allure of the seaside and the Old Town, which is derived from the city's unique history. Nice is the fifth largest French city. Shopping, eating, and the nightlife are just some of the amazing things you can find there.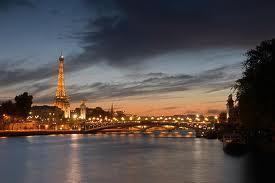 * Cannes – A century and a half ago, Cannes is nothing more than just a fishing village. Unbelievably, it has turned into an elegant French city enjoying attention from people around the world. What endears Cannes to tourists is its offering of beautiful beaches. They are good enough, especially for gimmick nights with an array of interesting restaurants, cafes, and shops.
* Strasbourg – This city sits right in the border of France and Germany. The joint cultures that inspires the way of life in Strasbourg is one its major allure. But more than that, there is the Christmas market that is oldest in all of France. There is also the stunning Gothic Cathedral, which is considered as one of Europe's most beautiful gothic architecture.

* Orleans – Orleans is about a hundred kilometers away from Paris. It is situated at the heart of France and that is probably one of the reasons it would be hard to miss its beauty. It is a good base for exploring the vineyards in the region, which produces white wine. Another notable thing about Orleans is the Cathedral of Ste-Croix. It is a beautiful sight to behold.