Car floor mats are essential items in the car as these help prevent the car floor from getting soiled, especially during rainy season where you may have muddy and wet shoes as you step into the car.
These are also helpful in preventing spills from seeping through the car floor and permanently staining it. If you have kids riding in the car with you, you will definitely appreciate having a car floor mat installed.
Sizes of Car Floor Mats
There are various sizes of car floor mats that you can find today. Basically, the manufacturers will ask you what your car type, model and make are so they can provide you with the right-fitting floor mats both for the front and rear parts of the car.
However, if you do not wish to go through all the trouble of writing down details about your car and would instead want to get floor mats that you can instantly purchase and install, there are sizes of car floor mats in universal dimensions.
What this means is that these floor mats are designed to fit most cars whatever the size, make, model and type they come in.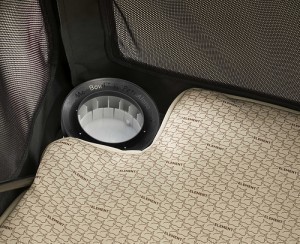 Universal sizes of car floor mats are basically around 27 inches in length by 18 inches in width by an inch wide. More specific "universal" sizes are around 26.5 inches in length by 17 inches in width.
The dimensions mentioned above are for the front floors. For the rear floors, universal sizes of car floor mats are around 17 inches in width by 13 inches in length.
Choosing a Design
Whatever sizes of car floor mats you are looking at or whatever materials you wish them to be made from – whether rubber or vinyl – you can find floor mats in various designs.
Some manufacturers specialize in designs incorporating basketball teams and other sports teams while others use special and popular characters in their designs.
These may also come in solid black, taupe or grey colors; or a combination of any two colors if you wish for a two-tone design.
What this means is that you will not only be getting the right protection for your car floor, you can also get mats that can match the interiors of your car or even your personality.
For easier viewing of car floor mats available today, you can check online stores that specialize in car accessories and essentials. For more affordable mats, you can also check out auction sites where most items are sold at considerably lower prices as compared to the usual land-based car accessories shops.