Shortest Runway for Boeing 747
Boeing 747s usually need a lot of space to land, but during emergencies or certain situations, they are forced to land on short runways. There is no official record kept for the shortest runway for Boeing 747. One of the leading candidates is Rand Airport, Johannesburg. Its runway is 50 ft wide and 5,400 ft long.
There are other runways that can qualify. Willow Run has a runway only 7,500 feet long. There was also a Saudia 747 that landed at a military airbase close to Chennai, India. The runway was only 4,763 feet. But this plane landed there by mistake. The incident was reported by the Financial Express in 1997.
The Newark Airport's 11/29 runway is 6,800 feet long. This runway is used regularly by 747-400s. This is longer than some of the other runways mentioned. But unlike the shortest runway for Boeing 747, this one is used regularly. Renton is almost as short as Rand airport. A 747 once landed there in 1969.
Longreach, Queensland Runway
Another short runway is the one at Longreach, Queensland. It used to fly several Quantas 747 200s. The runway is 6,352 feet long. That is equal to 1,936 meters. While it is longer compared to the others, it is only 30 meters wide. This is considered to be very narrow for most 747s.
The 747's flight however, was done on an empty plane. The plane was configured to the lightest possible setting. When the aircraft landed, the engines were hanging at the runway's dirt edge.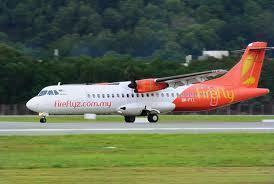 Afterwards, it was learned that the aircraft could not be flown out. They had to redesign the runway and make it bigger. The aircraft used for the flight is on display at Quantas Museum at Longreach, Queensland.
Shortest Commercial Runway
One of the strongest contenders is the GZM (Ghawdex, Malta) runway is less than 600 feet (174 m) long. The Saba – Yrausquin (SAB / TNCS) in the Netherlands is also short.
Its length is only 1,300 feet. During the early days of flight, Japan had runways as short as 800 meters. But these are no longer used. The Connemara Airport in West Ireland has a runway 1,200 ft long.
As the facts show, there are many contenders for the shortest runway for Boeing 747. However, the truth of the matter is that the trend is for longer and wider runways. With aircraft getting bigger and bigger, short runways will eventually go the way of the dinosaurs.