The beach is one of the most relaxing sanctuaries you could spend meaningful vacations in. The white sand, the blue water, and the scorching sun all add up to a wonderful sight and feeling.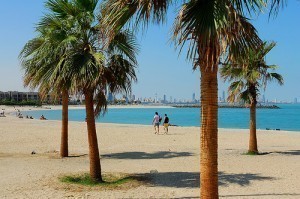 You are probably wondering what is the biggest beach, well, the longest beach in the world. There are a couple of those that fall in that category because beaches can be classified according to a couple of standards.
Brazil's Praia do Cassino Beach
If you are talking only about the longest beach in the world, this is it. With over 150 miles stretch of amazing blue waters, the Praia do Cassino Beach is definitely the longest, or the biggest, whichever you may want to address it.
Brazil is very popular with its beaches and the Praia do Cassino Beach is undoubtedly one of the most important sites to see. You can enjoy lots of water activities in the long stretch, especially surfing.
India's Marina Beach
The Marina Beach is another one in the longest beach category. At 8.68 miles or 14 kilometers in length, it is quite surprising that the Marina Beach would ever surface. But there are some things that are notable about this special place.
For one, it is the longest urban beach in India. It has so many other attractions that tourists are drawn closer. It is certainly one of the must-visits if you happen to like beach and you are scouring the world for the best and biggest seaside heaven.
Beach Activities
There are many other wonderful beaches spread throughout the world and each of them features a specific beauty like no other.
What would you enjoy about a beach aside from just the sight? Well, there are lots of water activities that you can do in a beach.
There's swimming. Dipping into the blue waters of the sea while the sun is scorching hot is a nice, refreshing activity that will wash away all the stresses of your life. Then there's diving, which will introduce you to the beauty down below. Next up, you can scour the beach with a boat or a jet ski or whatever. Touring the island in itself is a relaxing activity that for sure anybody would love.
It does not matter if you are enjoying a world-renowned beach, the biggest beach, or the best beach. You can be in a local beach and still have some 'hot' fun. What truly matters is that you have that heart for enjoyment – to appreciate the beach for all it's worth!