Shell clothing is the term used for garments worn by mountaineers and climbers.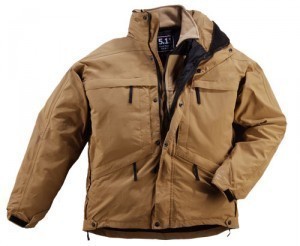 The shell clothing sizes are usually sold in small, medium, large, XL and XXL. While the sizes used by manufacturers vary, the following is an example of what measurements they are for.
Shell Clothing Measurements: Men
The small size is for those with 37 in chests and 30 in waists. The sleeves measure 33 in and the inside leg is 30 in. The medium size usually means 30 in chest, 32 in waist, 34 in sleeves and 32 in inside leg. The large size is 43 in chest, 34 in waist, 35 In sleeve and 33 in inside leg.
The XL shell clothing size measures 46 in for the chest, 36 in for the waist, 36 in for the sleeve and 34 in for the inside leg. The XXL size is 48 in for the chest, 40 for the waist, 36 in for the sleeve and 35 in for the inside leg.
Shell Clothing Measurements: Women
For women, the common sizes are also small, medium, large, XL and XXL. Sometimes the letters are replaced by the numbers 8, 10, 12, 14 and 16. The specifications for small are chest 33, waist 26, hips 35 and Inside leg 70. The shell clothing size medium specs are chest 35, waist 27, hips 38 and inside leg 30.
The large is chest 37, waist 29, hips 39 and inside leg 31. The extra large are chest 39, waist 31, hips 41 and inside leg 32. The XXL size specs are: chest 41, waist 33, hips 43 and inside leg 32.
Function and Purpose of Shell Clothing
The shell clothing is used to protect the wearer from water and wind. These are also called the shell layer or outer layer. Shell clothing is usually applied to any type of outer clothing, but it should be applicable only if the clothing can stop water or wind.
The ideal shell layer should be breathable; that is, permit moisture through the outside but without allowing water or wind to go through from the outside to the inside. The degree of breathability and resilience to wind and water varies among products.
Make sure that the shell clothing size you pick is appropriate and compatible with the other clothing layers. The quality of the shell clothing varies, so you must do some research before deciding what to buy.